Centralized Monitoring Console
Monitor multiple jobs in one central location and receive a single email to review your customers' backup jobs.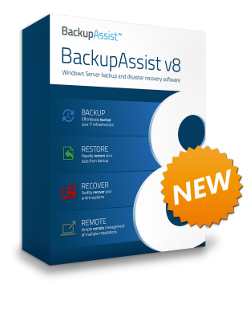 Receive daily summary emails
reduce monitoring time
to less than an hour per week
Value added,
customizable PDF reports
No additional hardware or software required with the cloud hosted option
Internally hosted model can be arranged upon request
BackupAssist's Centralized Monitoring Console (CMC) and daily email service can slash the time and effort required to monitor large numbers of servers. It's perfect for helping VARs and IT Service Providers save time, better serve their clients and make more income.
The Central Monitoring Console is also available on mobile devices via the App Store and Google Play.
---
Daily summary email
Summary at the top shows problem sites clearly
Full details of all the previous day's backups are shown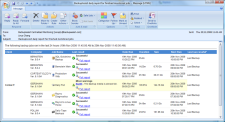 Daily summary email
Full report for individual jobs available by clicking a link
Report also shows you if a backup was missed
This report is great for monitoring many servers and jobs. Instead of receiving one email per job, which fills your Inbox very quickly, all backup results are combined into a single email.
---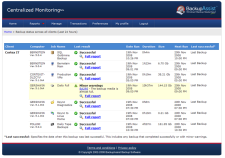 Web console
The web console shows reports for all your clients, servers and jobs. Just like the reports in BackupAssist, the backup results are presented in a clear, concise format.
Monitor results from anywhere in the world
History is kept for 90 days
Many different, powerful reports are available, such as:

All backup results in last 24 hours
The status of all backup jobs and individual job reports
Graphs of data growth for individual clients
---
PDF reports
From these reports, you can show your clients how well protected they are and plan future hardware upgrades. You can even print, bind and present these reports to your clients as a value added service.
PDF reports
Suitable for presenting to a client on a monthly basis
Rebrandable – use your company name and logo
Different PDF reports are available, such as:

Success rate over the last month
Data growth over the last month
---
Specifications
Licensing
Only available to Gold Resellers with clients that have a current BackupCare subscription.

Supported OS
Any desktop browser, iOS or Android
Customer testimonials
"We have 3 servers, 2 with [competitor] and one that wasn't backing up. I was looking for a solution for the 3rd server but didn't want to pay for [competitor].
"Your application was... much easier to use with the same level of protection."
"I'm glad that we found BackupAssist. Whilst we realise the importance of backups ourselves, it has always been difficult to sell to clients in small to medium business when we had to include software with a $1000+ price tag. BackupAssist will make the sale much easier not only because of the price tag, but because we KNOW that it works so well."
"NTBackup scheduling is clumsy and unreliable. Client did not want to spend on [major competitors'] products."
"Another Computer consultant evaluated, purchased and recommended this software to Network Integration Solutions Inc. Since then, we are so impressed, that as far as I'm concerned any of our new servers will have a license of BackupAssist to make the media management simple."
Relied on by