BackupAssist v5 Beta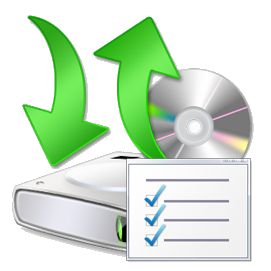 Thanks for your interest in the latest version of BackupAssist, version 5 - designed to integrate with the Drive Imaging features that come with Windows Server 2008 and Windows Vista.
Be the first to try it and get a FREE license!
To help us test this new release on a variety of machines and in varied environments, we are looking for people that can help us as beta testers.

As a special thank you, any tester that can identify 3 or more new bugs or issues associated with the new Imaging Engine will get a FREE BackupAssist v5 license! A full list of all known issues can be found on our Knowledge Base here.

If you can help us out we would ask that you register your details via the link below;
To submit feedback during the beta process please use the Contact Support link in the BackupAssist v5 beta console and it will be forwarded directly to our development team. Please allow up to 2 weeks for a reply.
For more information on what BackupAssist does for Windows 2008 backup, please refer to our whitepaper here - Windows 2008 Server and BackupAssist
To download the latest version of the BackupAssist v5 Beta please click on the link below and enter your Tester ID in the appropriate field:
Release Notes for BackupAssist 5 Beta – For Windows Server 2008
NEW in beta: File Replication
How often have you wanted to backup files by just replicating them to another location? Perhaps youíve manually scripted robocopy or xxcopy before, but missed VSS support and automation. Youíll love this new feature thatís coming in BackupAssist v5.
Our new file replication engine gives you the simplicity of backing up files by coping them, a range of backup history options, and the power of our Single Instance Store which means that only one unique copy of each file is stored, which allows you to store hundreds of days of backup history at little cost.
For more information, please see our File Replication Engine Fact Sheet.

PASSED in previous beta: Drive Imaging
The drive imaging features in BackupAssist (for Vista and Server 2008) have successfully passed beta stage, and have been integrated into BackupAssist v4.2. For more information on these features, please visit our Windows Imaging Fact Sheet.