Purchase
Commercial

(USD)

Educational /
Not-For-Profit

(USD)

BackupAssist Upgrade Protection renewal
(for v7 & v6 license holders)

If you currently have a BackupAssist v7 or v6 license you will need to Renew your Upgrade Protection
Upgrade Protection 12 months2
$149.00
$89.00
Upgrade Protection 24 months2
$199.00
$119.00

BackupAssist for Rsync Standalone
Upgrade Protection renewal

Rsync Standalone Upgrade Protection 12 months 2
$64.00
$39.00
Rsync Standalone Upgrade Protection 24 months2
$87.00
$52.00

BackupAssist license upgrades
(for v5 license holders)

If you currently have a BackupAssist v5 license you will need to upgrade your License
BackupAssist upgrade v5 to v7
$149.00
$89.00
BackupAssist v5 add-on upgrade to v7
Free1
Free1
1 Must have a v5 add-on license to receive the free upgrade.
2 30% discount applies if renewal is purchased before the Upgrade Protection expiry date.
---
Check your existing BackupAssist license(s)
Before upgrading, enter your BackupAssist license key(s), one at a time, to see which versions of BackupAssist your license will work on, and to check your Upgrade Protection expiry date:
What is Upgrade Protection?

Relied on by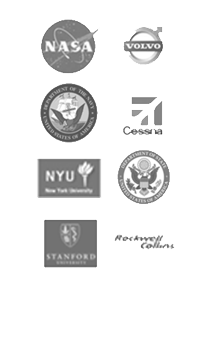 Bulk Purchases
If you are purchasing more than 5 licenses you may be eligible for a discount. To find out, request a quote. Discounts are not available in conjunction with any other offers, or with our reseller program discounts.
Not sure which licenses you need?
See the
BackupAssist Licensing Guidelines
for help.
What is
Upgrade Protection?

Help with purchasing
Education and Not-For-Profit Discounts
Educational applies to both educational institutions (schools, universities, etc) and Not-For-Profit organizations. Learn more.