Contact Us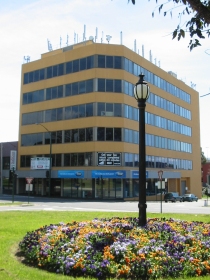 Head office — Melbourne, Australia
Our global headquarters is located in the city of Melbourne, Australia, a city of over 4.1 million people.
Our offices are on Level 2 of the prestigious Whitehorse Tower building in the commercial centre of Box Hill, conveniently located east of Melbourne's CBD.
If you have any enquiries or require assistance, please feel free to contact us using the details below.
Business hours: Monday to Friday, 9 a.m. – 5 p.m. Australian Eastern Time
Phone: +61 3 9899 4681

USA Technical support office — Louisville, KY USA
Our U.S. office is located just outside Louisville, KY, and opened in 2008 to provide enhanced levels of service to the North American market. This office operates during business hours in the Eastern timezone of the USA.
Business hours: Monday to Friday, 9 a.m. – 5 p.m. US Eastern Time
Phone: 812-206-4265 (+1 812 206 4265 when dialing internationally)
Contact details
General and Sales:


For any general enquiries and for sales related questions, including pricing information, purchasing details, account management, and license key transfers.
Technical support:


For technical queries and issues. To assist the support team in investigating any technical issues, please provide us with diagnostic information — please visit: http://www.backupassist.com/HTMLHelp/Diagnostics.html for more information.
Billing:


For any queries relating to payment invoices that you have received from us or to notify us of any payments you have made.
Phone: Please refer to the various office locations above.
Fax:
+61 3 8080 1606
Company address: (for official correspondence)
Cortex I.T. Labs Pty Ltd
Level 2, 991 Whitehorse Road
Box Hill VIC 3128
Australia
Australian Business Number: (for Australian customers)
45 504 325 451