As a team, we're extremely proud of
who we've helped

, and what

we've achieved.
We were founded in 2001 by a young software engineer with youthful ambition and a strong drive to create useful software products. From these modest beginnings as a "garage startup", we soon found our niche in producing backup software for Windows Servers.

"I wrote BackupAssist because two people I knew had the same problem – there were a lack of simple and affordable options to back up a Windows Server. Now, one of those people was me, and the other was a friend who promised to buy a copy if I wrote a solution. So at least I knew I had one sale in the bag!" said our founder, Linus Chang. "Beyond that, it was anyone's guess whether BackupAssist would be successful. I figured, 1,000 sales would be a great outcome."

Upon releasing BackupAssist, we started to make sales all around the world and started to show its potential. The product hit the mark.

Our specialty was, and still is, producing easy-to-use backup software at an affordable price for the small and medium business market. To take a complex task and make it simple.

Now nearly two decades later, we've helped hundreds of thousands of clients – from small "mom and pop" businesses to Fortune 500 companies.
Here are just some of our high profile clients:
Since 2002, BackupAssist has helped thousands of organizations become cyber-resilient. Let us help you too.

Today, our passion remains just as strong but with a stronger focus and bigger team. What drives us is very different to our competitors, or other corporate software companies.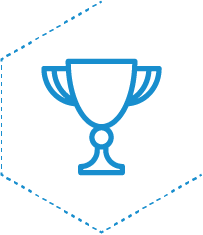 Our products have won awards from TechTarget, achieved TechConsult's top "Champion" Professional User Rating, and ranked in The Backup Review, and more.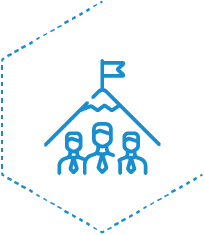 Two Decades of Experience
Since our founding in 2002, we've risen from a start-up to a leading global provider of data backup and security software. Benefit from our years of expertise in information security.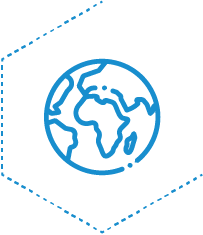 Trusted in 165 Countries​
Businesses of all sizes, franchises, government departments, NGOs and educational institutions in 165 countries trust and rely on our software for cyber-resilience.
Driven by Purpose:
Delivering Cyber-Resilience
We're in the business of keeping others in business when they suffer a cyber incident. It's all about creating strong and lasting relationships. We still have our early employees, early resellers, and early customers. Our success is measured by the number of businesses we've saved and jobs kept, because our clients have been able to restore their data in times of need.

In the age of cyber-crime, Ransomware and account hijacking, our work is more important than ever, to ensure that organizations are cyber-resilient and able to withstand and recover from an attack, natural disaster, fire and theft.
Privately Owned and Free to Put our
Clients First
Unlike almost every other backup software company, we are privately owned. That means we are not accountable to venture capitalists or private equity stakeholders. We're not run by a publicly-listed CEO who by law must put shareholders first.

So many of our clients left our competitors because they were sick and tired of our competitors' corporate greed.

We are privately owned and independent.

That means we're free to always do the right thing. We're free to truly innovate. Free to put our clients first.

We can because we are only accountable to our clients. And we think that's why so many are loyal users of BackupAssist products, relying on us for well over a decade, sticking with us through multiple versions of Windows and through the cloud revolution.

Being accountable only to our clients means that our highest duty is to serve them. If we do a good job, our clients will be loyal, taking care of our business, staff and bottom line.
With offices in three countries
We're a proud promoter of equal opportunity, cultural diversity, harmony and understanding in the workplace.

United by common goals, our staff exchange program is a highlight for most of our team – and an opportunity to explore far-away places and sample cultures and food from across the globe.