Cogito Software Co. Ltd.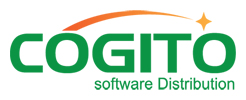 Established in 2000, Cogito Software Co. Ltd creatively markets and distributes the best software and solutions in Asia to resellers, retailers and on-line stores.
Contact details
Website
www.Cogito.com.cn
Email
sales@cogito.com.cn
Fax

(010) 68413628

Phone
(010) 68421378,68421379
Extension 886 or Extension 890
Address

Room 606,B1 Haobai Building No.50 Xisanhuan
North Road, Haidian District, Beijing, China.