Forerunner Computer Systems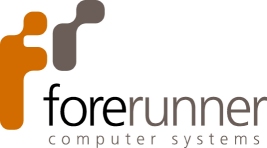 After being established in 1997 by Richard Pederick, Forerunner Computer Systems has grown into a company employing 4 full-time staff. We will continue to grow with support from our valued clients.
Forerunner has always prided itself on providing high quality service, support and products to its clients. Forerunner only sells brand name components; this ensures that our clients are operating with the best equipment currently available.
Our target market ranges from home users through to medium-sized businesses employing 100+ staff.
Contact details