IT Chase Africa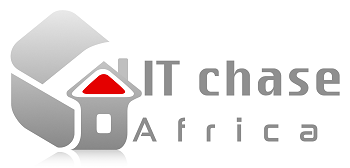 IT Chase Africa is a private company with operations across East Africa, we're a leading provider for network security solutions & products, networking equipment, backup and disaster recovery solutions, telecommunications equipment and Mobile Device Management solutions.
Our mission is to continuously deliver great value to our ever growing customer base by ensuring we keep their IT infrastructure running smoothly though world-class and award winning hardware and software.
We deliver Value to our clients through a combination of great staff with vast knowledge in our products, timely delivery, quality framework and excellence service.
Contact details
Website
www.itchaseafrica.com
Contact
Mbogo Dishon
Email
sales@itchaseafrica.com
Postal Address
7th Floor, KMA Centre,
Mara Road, Upper Hill,
Nairobi, Kenya
Phone
Tel: +254 20 4931141,
Cell: +254 714 610 714, 712 860 000