NORAC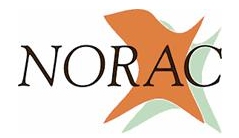 Our Mission Statement:
NORAC is committed to delivering exceptional products and services, providing our clients with
creative information technology solutions.
NORAC is a company built on the foundation of honest reliable service, delivering onsite technology management and prompt order fulfillment.
As your on-site technical team, or your product consultants, you put a tremendous amount of faith in us. Many clients use our company as if we were their IT department. Our commitment is to always act in a professional manner, handle your company data confidentially and treat you and your staff with the utmost respect.
100% Australian owned and operated with our offices conveniently based 5 minutes from the heart of Brisbane's CBD, Queensland Australia, NORAC services clients with on-site and remote computer support, as well as Information Technology order fulfillment throughout Australia, New Zealand, Papua New Guinea and other Pacific Island locations.
Our strengths lie in understanding and listening to our client's requirements. We hold high expectations of our service delivery, meaning that same day onsite, telephone or remote assistance, and same day or next day product delivery, are the benchmark.
However, we don't expect you to take our word for it, after all words are easily spoken and written. We invite you to review our client's comments and if necessary we can arrange direct contact with our clients to discuss why they have chosen to use NORAC staff as their trusted consultants for over 10 years.
ABN: 28 099 622 698
GITC #: Q-1783
Contact details