The browser wars are all but over. Microsoft is rebuilding its Edge browser on Chromium, moving us one step closer to a market dominated by a single browser.
In the long term, the move should push Chrome and Chromium-powered browsers up to 75% of market share. This leaves Safari and to a lesser extent Firefox as the main holdouts.
So what does this new Chromium-powered Edge look like? Well, turns out it looks an awful lot like Chrome.
First Looks at the New Edge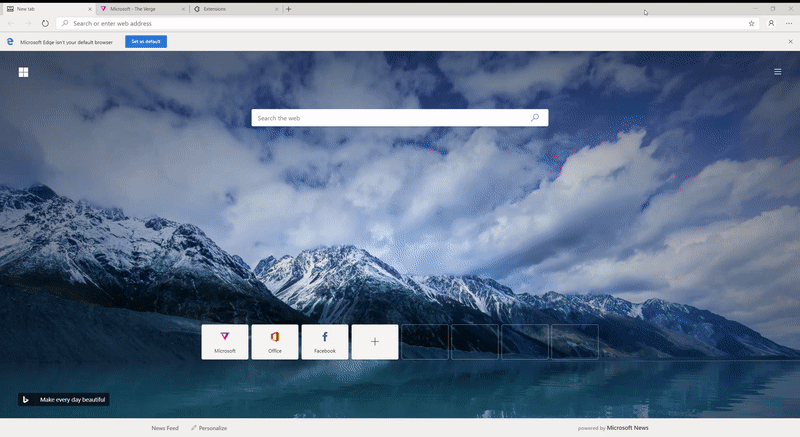 Microsoft has been testing the new Edge browser internally, but The Verge secured an exclusive first look at the browser and shared it with the world.
According to the Verge, when you first install the Chromium version of Edge, Microsoft will prompt you to import favorites, passwords, and browsing history from Chrome or Edge (depending on your default).
"Some features that you'd expect from Edge are missing, though. Microsoft hasn't implemented its set aside tabs feature just yet, and write on the web with a stylus isn't available. A dark mode is only available via a testing flag right now," they reported.
Both Microsoft and Google Extension Support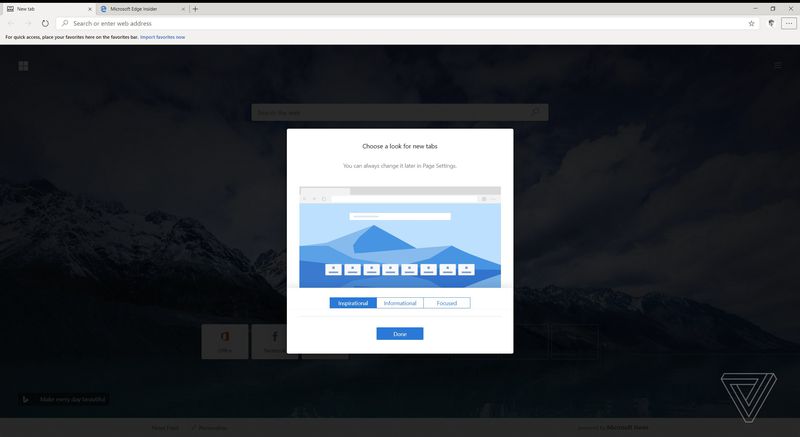 The new browser apparently allows you to install Chrome Extensions from Google's online store, or Microsoft-approved extensions, by just flipping a switch.
"Microsoft is offering up sync support for extensions in the settings interface for this new version of Edge, but it doesn't look like it will be available straight away," the Verge reported. "You can only currently sync favorites, but not settings, history, extensions, open tabs, passwords, and autofill information."
A Chromium Majority Web?
Share your thoughts on an internet dominated by Chromium below. Do you think it's a good or a bad thing? Do you see any issues with one company running the  major web-browser framework?