It's not uncommon to doubt the need for backup software. For small to medium businesses, every software purchase needs to be justified, and it can be hard to explain the benefits of preventing data loss.
Unfortunately, the statistics show most businesses simply can't afford a major data loss incident. These chilling statistics show exactly how hard this sort of incident will hit your bottom line.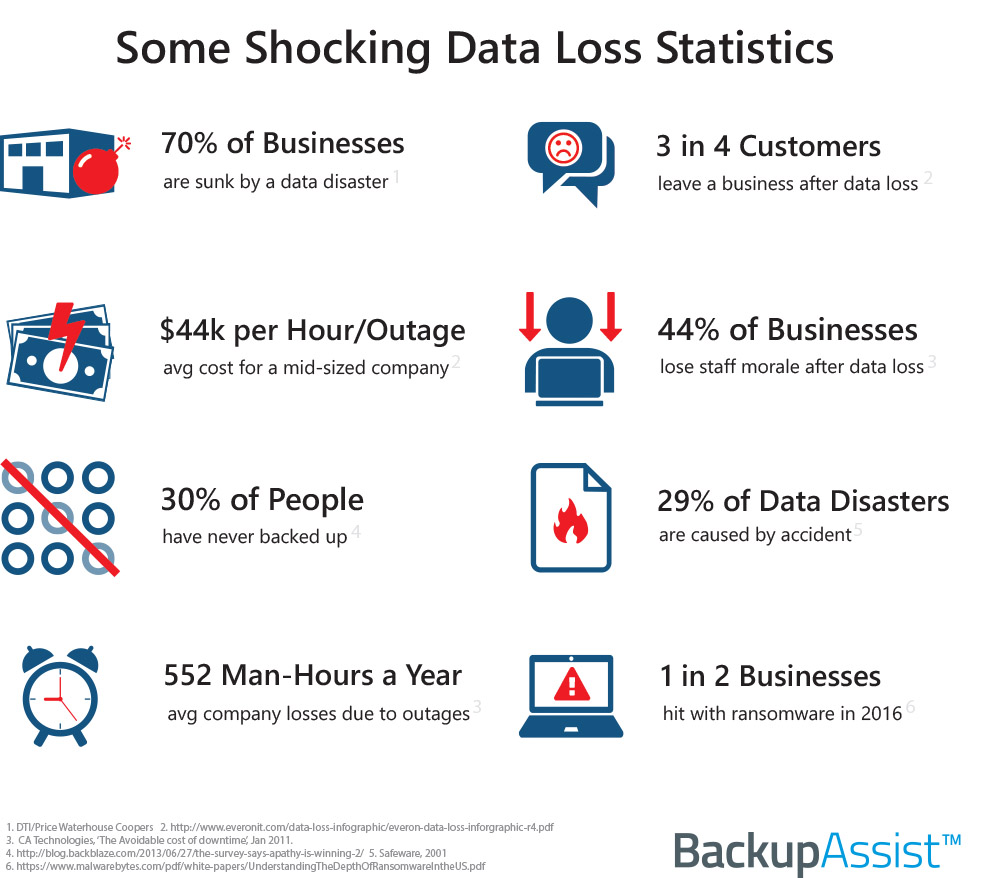 How to Avoid Becoming a Statistic
In the digital age, your business data is vital to its survival. Customer contact details, financial data, vital emails. They can be irrevocably lost in a single moment, from a nasty piece of malware to a hardware error.
That's why you need a trustworthy server backup solution for your business. BackupAssist is the #1 Backup and DR software for Windows Servers. They offer a free and fully featured 30-day trial, so you can try it out for yourself.
If you're interested to read the in-depth feature differences, you can read about them here. And if you're looking for backup software for an OS other than Windows, we've written a free market guide.