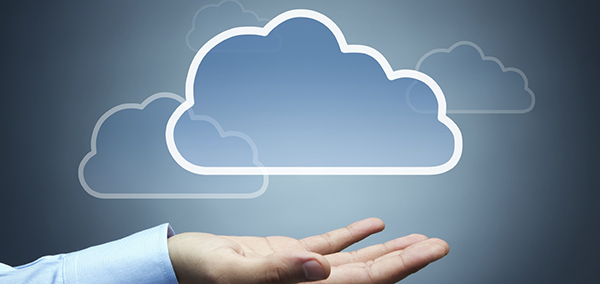 BackupAssist 10 Delivers Cost-Effective Backup and Recovery Featuring Flexible Cloud Storage Options with Increased Speed and Security
BOSTON — May 16, 2017 – BackupAssist, a leading provider of automated Windows server backup and recovery software for small and medium enterprises (SMEs), today announced version 10 of the company's popular BackupAssist backup and disaster recovery software. With the availability of version 10, BackupAssist customers will be the first with the choice of using their preferred public cloud infrastructure for the storage of their backup data. The new software allows customers and partners to cost-effectively leverage existing cloud accounts and infrastructure with their choice of redundancy level and backup vault locations to meet cost, compliance, and performance requirements.
According to International Data Corporation (IDC), "The data protection and recovery market is forecast to continue growing at a faster pace than overall IT spending. This means that IT organizations are prioritizing data protection and recovery activities and directing more resources to them. Much of this growth is in the software and cloud segments, which are growing the fastest."[1]
Small and medium enterprises want a choice on where their backup data is saved and replicated to. Additionally, they want the highest efficiency backup solution possible, where the backup provider does not have a conflict of interest in providing both deduplication and the storage repository. With BackupAssist 10, customers can choose their cloud vendor and are provided with the ability to determine the physical locations where their data will be stored. Furthermore, with cloud independence, customers can be assured of receiving the maximum data deduplication/compression efficiency because the customer selects the final backup storage location, eliminating backup and storage provider conflicts of interest.
"BackupAssist 10 is designed specifically for small-medium enterprises focusing on ease-of-use and reliability. The software provides platform protection for Hyper-V and support for key applications such as Microsoft SQL, marking its territory in the SME segment," said Phil Goodwin, Research Director at IDC.  "The latest generation software adds multi-cloud support for Amazon AWS S3 and Microsoft Azure infrastructure, providing greater customization in how IT environments are protected."
BackupAssist 10 is the latest best-in-class backup and DR software from the innovators in SME data protection with several new features that set the software apart from alternative products on the market. Advanced capabilities in version 10 include:
Cloud Storage Independence: Unlike most backup and recovery software, which is tied down to use the vendor's own cloud storage, BackupAssist 10 provides true cloud independence. This design allows the customer to choose where to store backup data — allowing the selection of the most appropriate cloud storage resource. Current options include Amazon AWS S3 and Microsoft Azure. The new feature provides a pay-per-use option and is ideal for customers who do not want to pay for storage space they are not using. Support for additional public and private cloud options will be announced in 2017.
Fully Insulated Encryption: Create encrypted backup containers that deliver complete data privacy. Data is encrypted before leaving the customer server for both client-side and end-to-end non-convergent encryption. Utilizing AES-256 encryption, each container is completely independent of each other, even if multiple containers exist on the same cloud account or in multi-tenanted systems. Different encryption keys are used for each container and the cloud provider has zero-knowledge of the content, mitigating the risk of data theft.
Nearly 4X Data Deduplication and Compression: Reduces bandwidth use and storage space needs when backing up to the cloud. Testing results reveal that in typical customer deployments, new compression and deduplication algorithms provide up to 71 percent space savings for on-premises or in the cloud. Unlike competitive solutions which require additional servers to be installed to provide data deduplication, BackupAssist allows administrators to deduplicate data straight to the cloud without additional infrastructure.
Advanced Application Backup and Recovery: Protect Hyper-V guests, Exchange Server, SQL Server and more.
"BackupAssist's thoughtful approach to data protection is allowing us to respond and protect our sensitive patient data as mandated by HIPAA, HITECH and PIPEDA, ensuring all compliance requirements including Meaningful Use are met," said Will Fraley, Director of Information Technology, Charlotte Behavioral Health Care. "The feature set in version 10 is ideal for our operations and is expected to enhance our backup infrastructure with fast recovery, increased storage efficiency and superior data encryption."
"Because the requirements of SMEs are globally diverse, many customers require a data recovery solution that can be customized to meet their computing needs," said Linus Chang, CEO and Co-Founder of BackupAssist. "With BackupAssist, customers have the option of storing backup data in Amazon S3 or Microsoft Azure with the speed and efficiency of high-performance deduplication and the military-grade security of fully insulated encryption. We expect version 10 and the innovative features it brings to market to be the new standard in data protection for small and medium size organizations worldwide."
Resources:
About BackupAssist
Founded in 2002, BackupAssist has offices in the United States and Australia. The company specializes in automated server backup and recovery software for small to medium size enterprises (SMEs), providing protection for physical, virtual, and cloud environments. The company's high value, multi-platform software is easy to manage and use, reliably supporting tens of thousands of customers in 165 countries. To learn more about BackupAssist, please visit http://www.backupassist.com or call 812-206-1691.
BackupAssist Contact:
Troy Vertigan
BackupAssist Software
Email: troy@backupassist.com
[1] International Data Corporation (IDC), Worldwide Disk-Based Data Protection and Recovery Forecast, 2017-2020, Doc #US42237416