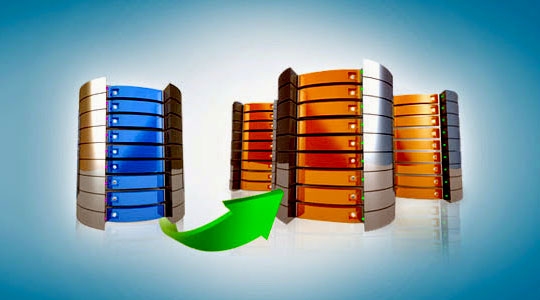 Thinking of switching from VMware to Hyper-V? Microsoft is breaking out all the stops to poach their competitor's customers, even offering free licenses to Windows Server Datacenter.
With Microsoft's imminent release of Windows Server 2016, scheduled for September with its new per-core licensing, it seems Microsoft is trying to get as many converts before the new product release.
Switching from VMware to Hyper-V: Is There a Catch?
The short answer? Sort of. Even with the license cost removed, switching from VMware to Hyper-V isn't entirely cost free. While the licenses cost nothing, you still need to buy a Software Assurance subscription when you switch over.
That said, the overall cost of a virtual server migration is greatly reduced with the offer, and owning Software Assurance isn't really a bad thing. So if you're interested in making a server switch from VMware to Hyper-V, it's a great time to do it.
On Microsoft's end, cutting the cost of Hyper-V licensing for converts is a very aggressive move. You can really feel them ramping up for the big release of Windows Server 2016 and getting the biggest customer base they can before it happens.
VMware isn't the only one Microsoft is targeting, either. The company is also offering a similar promotion for companies who want to switch from Oracle to SQL Server 2016. The deal is the same; get free licenses for SQL Server 2016 with Software Assurance bundled in.
How Much Do You Save?
According to Microsoft, quite a lot. They've put together a Microsoft vs VMWare TCO (Total Cost of Ownership) comparison tool. It's a pretty good way of checking how much you have to gain from a VMware to Hyper-V switch, and adds a lot of transparency to the process.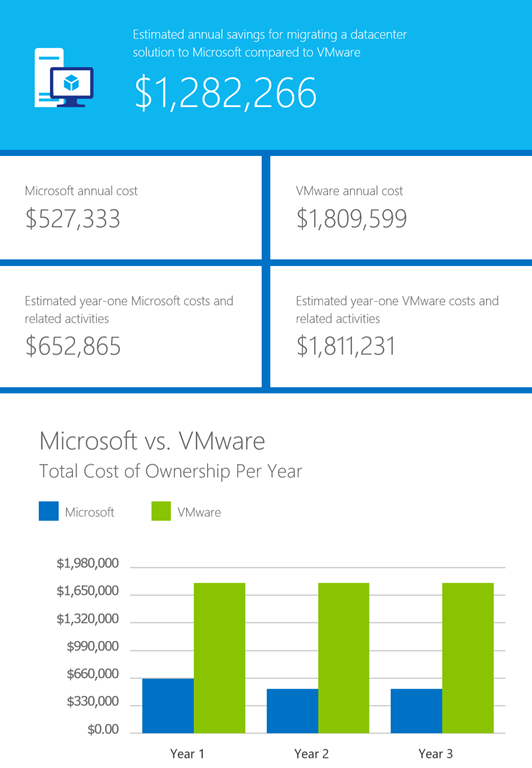 Why Move from VMware to Hyper-V, Besides Cost-Cutting?
A lot of it, again, has to do with the upcoming release of Windows Server 2016 in September. Microsoft was a relative late-comer to the virtual server scene. Now, they're pushing hard to take the lion's share of the market—much like they have with the Windows OS.
And Windows Server 2016 has some attractive features that have caught people's attention. There's Storage Spaces Direct—a new system for creating clustered, resilient storage volumes across both SSD and spinning disks. Then there's the Shielded Virtual Machines feature that offers protection for a VM even if the host is compromised.
Microsoft seems to be leaving the offer open for quite some time, too, putting it on the table from September 1 2016 to June 30, 2017.
The Biggest Benefit of Hyper-V: Split Second Guest Recovery
One of the biggest reasons to use Hyper-V over VMware is the advanced third-party software on offer. If your Hyper-V guest server goes down, you can use third-party apps to restore your lost or damaged guests in seconds, minimizing downtime. The fact you can do this off your boot disk while performing a full recovery in the background is an even bigger plus.
If you're running a Hyper-V server, or planning to make the switch from VMware to Hyper-V, we highly recommend using BackupAssist to protect it. The fully featured 30-day trial makes it very easy to decide if it's the right choice for your servers. Given that it's the #1 ranked Backup and Recovery solution for Windows Servers, it more than likely will be.