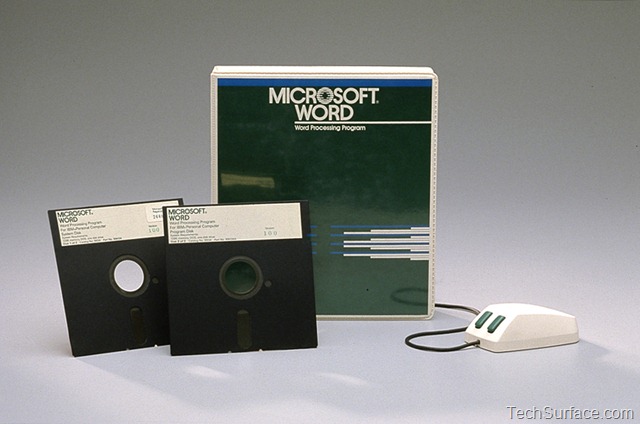 It's almost exactly 33 years ago to the day since Microsoft released its very first software application, Microsoft Word 1.0. And if you think it's expensive now, you should have seen how much it cost back then.
Hitting the shelves on November 29, 1983, Microsoft Word 1.0 was the first word processing program to truly make use of the mouse. And it cost users a whopping $498 US.
Microsoft Word 1.0: Groundbreaking, But Highly Unpopular
You wouldn't think it, given how much of a mainstay Microsoft Word is for the modern home and office computer, but the first version of Word was highly unsuccessful. And it came out before the first Windows OS did—it was built for MS-Dos.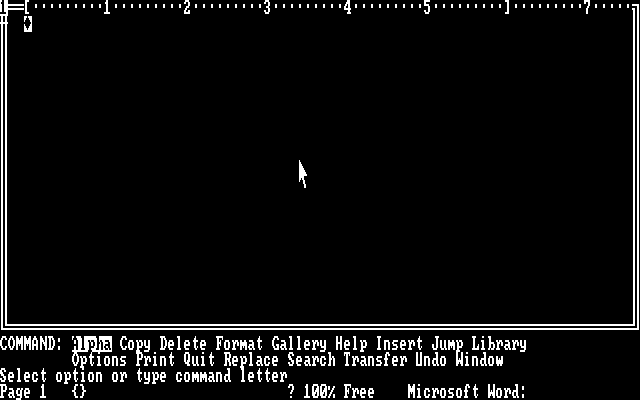 At the time, the market already had a number of popular word processors such as WordStar, Multimate, and WordPerfect. The crude mouse support it employed was a direct response to the Apple Mac. Sadly, it didn't catch user's interest. Even a campaign distributing free floppy disk demos with PC World Magazine didn't flare up sales for Microsoft's first software product.
The product itself was developed by two former Xerox engineers, hired by Bill Gates and Paul Allen in 1981. Both of these programmers had worked on Xerox Bravo, the first WYSIWYG (What You See Is What You Get) word processor. On another note, 1983 was also a time before people had developed efficient, easy-to-understand acronyms.
The Story of Word (And Microsoft): If It Doesn't Work, Try, Try Again
They say the definition of insanity is doing the same thing over and over and expecting a different result. If that's the case, the four versions that followed of Word could be considered just that—the release of a very similar product with minor changes, the result of which was not very successful.
Even their programming was a little nutty. The earlier versions of word included copy protection that attempted to detect debuggers. If one was found, it produced the message "The tree of evil bears bitter fruit. Only the Shadow knows. Now trashing program disk," a reference to the pulp-novel turned popular movie 'The Shadow'. (And if you haven't watched it, I highly recommend it)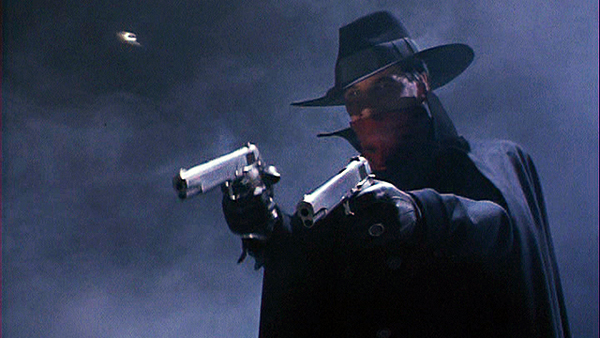 It didn't delete the contents, but it did perform a zero seek on it. Apparently the Microsoft coders at the time weren't quite that loopy.
Perhaps surprising to hear is that Microsoft Windows 1.0 was also a dud, drawing just as much criticism as MS Word 1.0 did. A lot of people felt Windows didn't meet expectations and focused far too much on mouse input, particularly in an age where mouse use was not commonplace. This, along with performance issues, made it a market dud.
Third Time's The Charm: Windows 3.0 Makes Word Actually Popular
So if MS Word was so highly unpopular, how did it become what it is today? Well, with the release of Windows 3.0 in 1990, Word for Windows 1.0 became a huge commercial success. With little in common with its MS-Dos predecessor, it restarted the version numbering at 1.0—making a fresh start of things.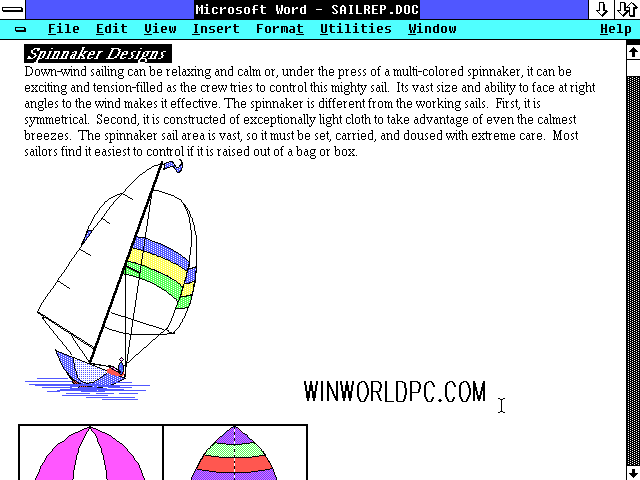 While Word had to compete with some third-party word processors in its own OS, their main competitors such as WordPerfect were slow to come to the market with a Windows version—and this let Microsoft solidify their marketplace dominance. Word was also ported to various different media, from MAC, OS/2, Atari ST, and Unix.
The Moral of The Story: Keep Trying For Perfection
If there's one thing you can pull away from the story of Microsoft Word, it's keep on trying until you make it. If Bill Gates had given up on Word in the first seven years before Microsoft 3.0 came out, we wouldn't have it as a product today. In fact, we probably wouldn't have Microsoft Windows if he'd given up at 1.0.
The history of our backup and disaster recovery software, BackupAssist, is very similar to that of Microsoft Word and Windows. Started in 2002, it was a small project by just one or two avid software developers. Since then, it's transformed over countless iterations to become better and better, until it has become a mainstay backup solution for customers in over 146 countries.
If you're not already, we invite you to be part of our software journey. Read more about BackupAssist and how it can protect your Windows servers and workstations.