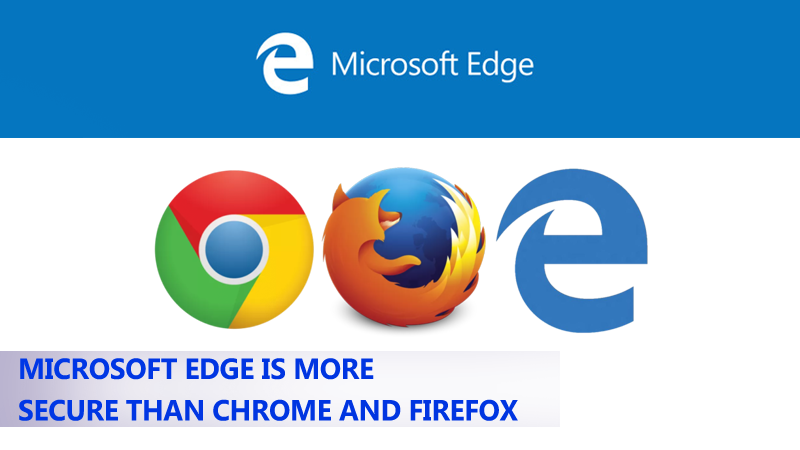 In an unexpected upset, Microsoft Edge has smashed popular browsers Google Chrome and Mozilla Firefox when it comes to blocking malware and phishing attacks.
Microsoft's built-in browser blocked the highest amount of socially engineered malware (SEM) and phishing attacks when stacked against its competitors, a newly published NSS Labs report revealed.
The native browser blocked a whopping 99% of SEM attacks and a 98.7% zero-hour protection rate. It also scored the highest anti-phishing rate, initially blocking 92.1% of test samples and becoming more effective over the testing period.
Microsoft Edge: The New Edge For SysAdmins?
The results are particularly stunning in light of how prone Microsoft's last browser, Internet Explorer, was to malware. It seems Microsoft has come a long way since then, and along with Server 2016's hyper-focus on security, it seems the company is coming out leagues ahead in the anti-malware game.
For SysAdmins who hate installing much on a brand new server, learning that Microsoft's built-in browser is safe to use is very good news.
What The Tests Also Revealed

The cyber-security product research, testing and advisory company performed two global tests on the three popular browsers. The aim of the tests were to measure how effective web browser are at blocking current threats, performed between the 26th September and 9th October 2016.
Here's what the tests found:
– Apps that blocked the most attacks overall also blocked URLs the fastest.
– Microsoft Edge blocked 99% of SEM samples, followed by Google Chrome at 85.8% and Mozilla Firefox with 78.3%. While Edge uses SmartScreen URL filtering and Application Reputation (App Rep) to protect users, the other two browsers used URL filtering and an app rep system called Download Protection.
– Microsoft Edge had a phishing catch rate of 91.4% over the 12-day test period. Chrome scored 82.4%, followed closely by Firefox at 81.4%.
– In a different phishing protection test, Edge had an initial protection rate of 92.1%, followed by Chrome at 84% and Chrome at 82.7%. By the seventh day of testing, Edge climbed to 92.9%, Chrome to 85.6% and Firefox to 82.9%. Since both Chrome and Firefox use Google Safe Browsing API, their performance is nearly identical.
– The average time to block a phishing site was 56.4 minutes. While Chrome and Firefox needed over an hour (61.2 minutes for Firefox, 84.6 minutes for Chrome), Edge beat them soundly with a speedy 24 minutes.
Protecting Your Windows Server? Your True Edge
Don't just rely on endpoint protection to ensure your server security. Even if Edge blocks up to 99% of SEM samples, what do you do for the other 1%? Make sure you enjoy 100% data protection with backup and disaster recovery software, so you can ensure your business continuity.
If you're looking for Microsoft-specialized backup software, give BackupAssist a go. Ranked the #1 Backup and Recovery software for Windows Servers, you can download the fully-featured free trial here.