At last, small and medium sized businesses have a simple tape backup software solution for Windows Servers.
Simple installation and setup of a tape backup scheme
Simple scheduling and setup with wizards
Tape rotation instructions and result logs sent to you by email
Tape backup of Windows Servers, Exchange Servers or SQL Servers
A low-cost tape backup solution that's perfect for small businesses
Please read on and learn why BackupAssist is the perfect tape backup solution for your business.
"A simple tape backup software solution designed for Windows Servers, that's priced affordably, is easy to use and provides a reliable and foolproof backup system for small and medium business…"
Our design specification – says BackupAssist CEO, Linus Chang.
BackupAssist makes tape backup simple
BackupAssist makes backup so easy, any business can setup a backup strategy in minutes. Just install and select one of BackupAssist's backup schemes.
BackupAssist will send simple instructions by email to you or your secretary, for example, "Please place the tape labelled Wednesday in the tape drive". You don't need an expert to do the tape rotations. Plus, the possibility of human error is minimized.
BackupAssist also emails result logs. Check the status of each backup from your own computer, or even offsite. There's no need to access the server to view logs.
"BackupAssist's greatest strength is its automation. We needed a solution where the person at the remote site has NO admin rights, just needs to change the tape – nothing else!"
Aaron, Direct Wines, UK
Affordable tape backup software
Priced at just $329.00 AUD, BackupAssist™ is a leading alternative to more widely known brands of tape backup software – less than one quarter the price of competing products, such as Veritas BackupExec™ and CA Arcserve.
"I'm glad that we found BackupAssist. Whilst we realise the importance of backups ourselves, it has always been difficult to sell to clients in small to medium business when we had to include software with a $1000+ price tag. BackupAssist will make the sale much easier not only because of the price tag, but because we KNOW that it works so well."
Gary, Computers@Ballarat, Australia
Fully-featured software
Select and configure a tape drive in a single screen.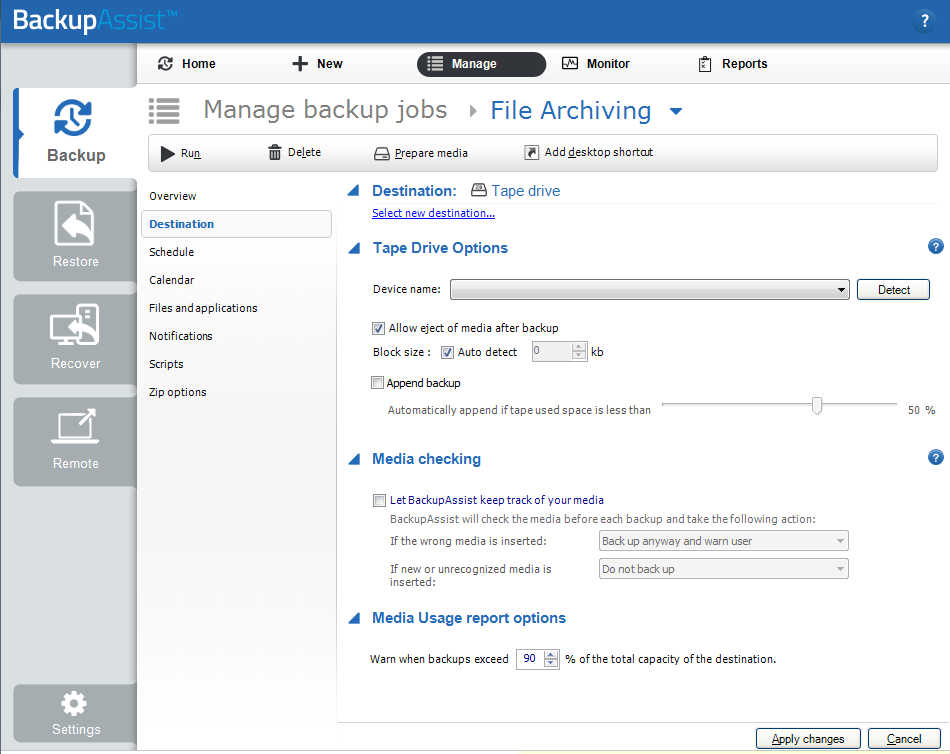 Set up a tape rotation with labelled media and notifications if the incorrect tape if detected.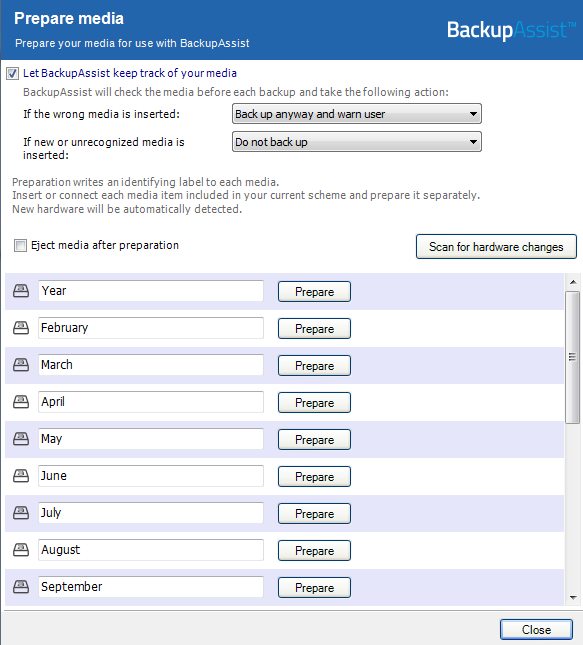 Select from a range of pre-configured, industry-standard rotation schemes.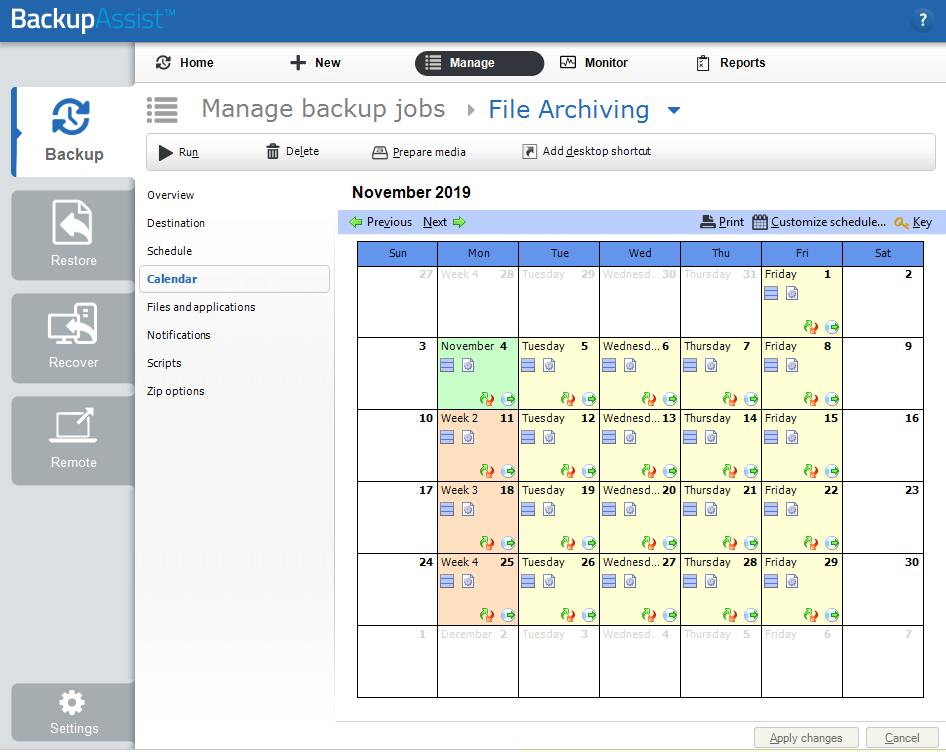 To learn more about the tape destination options available, see our removable media page.
Customer testimonials
"The greatest strength of the product is as I have outlined herein. We just set the tape in the morning. We are notified by email of the status of the previous night's backup. We are informed of any problem files. It is terrific!"
Graham A. Wells, Graham Wells Law Firm, Canada
"Looked for a tape drive software solution, tried BackupAssist and it worked great."
Jason Whinnery, Adtec, Inc. USA
"Simple. Works. Easy to install and use. Thanks for making a product that makes my job EASIER!!!"
Cynthia Calvin, Benchmark Ventures, USA
"We needed to backup Exchange and SQL Server but didn't want to spend a fortune."
Gary Baldwin, Davison C E High School, UK
"The greatest strength is without doubt the easiness of implementing a working backup schedule. Combined with the email capability it provides everything I need for our business' backups at a very competitive price level!"
Johan Sandqvist, AB Gyllenhammar & Sahlin, Sweden