When it comes to developing a backup strategy, whether it's intended to protect your family photos from last year's holiday, or a mission-critical server environment for your business, your starting point is always going to be the 3-2-1 rule of backups. It's the fundamental rule that ensures your data has the best possible chance at recoverability.
While most veteran IT professionals will be well aware of this rule, it's not necessarily something that the average office worker or small-business owner may be familiar with.  That's why we put together this infographic that will make wrapping your head around the concept easy, no matter what your skill level.  Enjoy!
Click image to enlarge.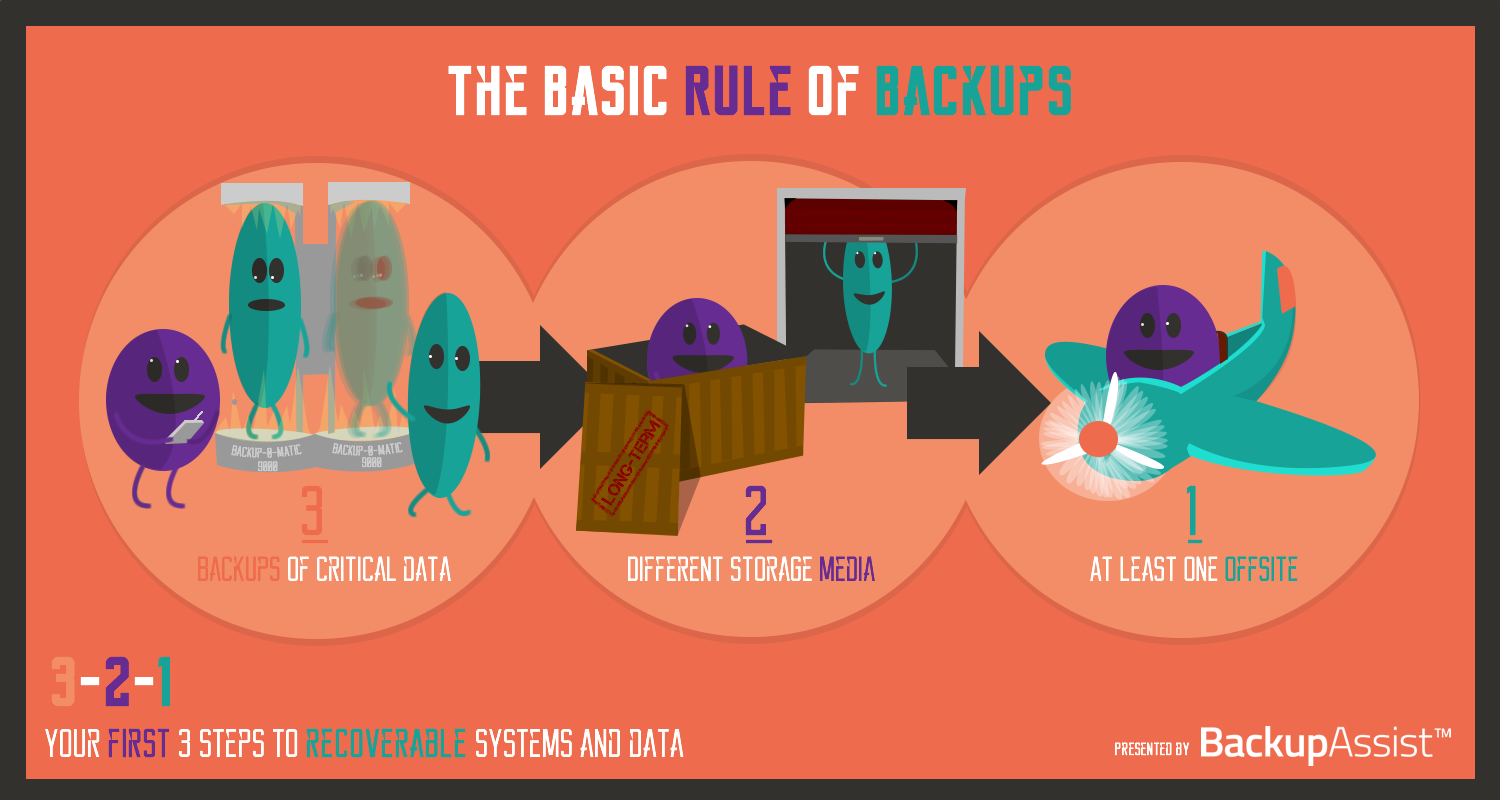 Need a deeper dive on the 3-2-1 rule of backups?  Check out a previous article we put together to celebrate World Backup Day earlier this year.
Whether the data you need to protect is personal, or business-critical, the 3-2-1 rule of backups should always be your starting point.
How do you teach your coworkers about the 3-2-1 rule?
Leave a comment below, tweet @BackupAssist or post to facebook.
Like this infographic? Well, go right ahead and share it!