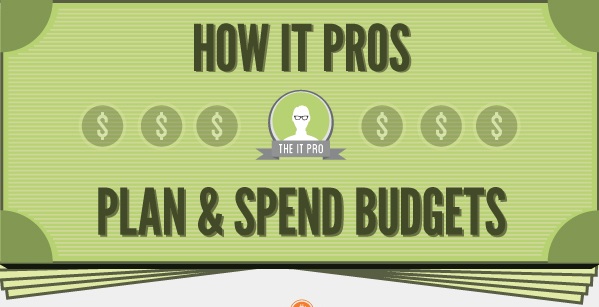 Hello and welcome to 2013! As usual it looks like the year ahead will be busy and unpredictable. In fact, that's about all we can count on as we look forward at the 12 months ahead.
One other thing we can count on is budgets. We all know them, we all have to do them and pretty much none of us looks forward to them. But we have something that might soften the blow a little.
The guys from the Spiceworks Blog put together this pretty nifty infographic about budgets in IT departments. It shows who makes the decisions, how money is spent, how much investment goes in and how much planning is done.
How does this match up to your department? What are your budget priorities for 2013?

Check out the original post on Spiceworks here.