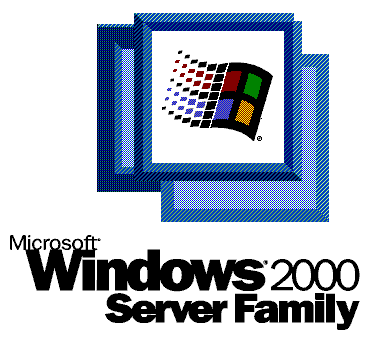 Microsoft officially ceased support for its various Windows 2000 platforms back in July 2010. (See: http://support.microsoft.com/lifecycle/search/default.aspx?sort=PN&alpha=Windows+2000&Filter=FilterNO.) It is our intention to cease all technical support for BackupAssist on all Windows 2000 platforms from June 30, 2012.
BackupAssist software solutions have supported Windows 2000 platforms since our very first release in 2002. However, all good things eventually come to an end. We can no longer justify leaving out new software features in order to maintain backwards compatibility with the old Windows 2000 platforms. Hence we are implementing a two phased End of Life approach to ceasing support of this old operating system platform.
Phase One: BackupAssist v6.4 will not support Windows 2000 platforms
We are planning to introduce new features into the upcoming BackupAssist v6.4 release, which will not be backwards compatible with Windows 2000 platforms. Thus the BackupAssist v6.3.x series of releases will become the last versions to work on Windows 2000 platforms.
Current Windows 2000 platform users wanting access to the advanced features in BackupAssist 6.4, and subsequent versions of BackupAssist, should upgrade their operating systems. Naturally, we'll be here to help you with any issues migrating BackupAssist to a new server platform.
We will still respond to your technical support requests if you are running earlier BackupAssist versions which support the Windows 2000 platforms. However, we may be limited in our ability to resolve any new software issues on Windows 2000 platforms.
Phase Two: End of Life for BackupAssist on Windows 2000 platforms
From June 30, 2012 we will cease providing technical support for any version of BackupAssist running on any Windows 2000 platforms.
If you have any questions about the End of Life for BackupAssist on Windows 2000 platforms, please feel free to contact our technical support team via an e-mail to: support@backupassist.com.
Notes:
In the above, "Windows 2000 platforms" covers: Microsoft Windows 2000 Advanced Server, Windows 2000 Datacenter Server, Windows 2000 Professional Edition, and Windows 2000 Server, plus any other Microsoft Windows 2000 based platforms we may have missed.
End of life (EOL) does not mean that versions prior to BackupAssist v6.4 will no longer function on Windows 2000 platforms. You may continue to run your earlier application. EOL indicates that Cortex I.T. Labs has chosen to focus on supporting widely used platforms and instead suggest an upgrade path.