Hi Everyone,
When using the Windows Imaging engine within BackupAssist v6, it's possible to configure an 'incremental' based image within the software which can be done by the following steps:
1. Open BackupAssist
2. Click on 'Settings'
3. Click on 'Windows Settings'.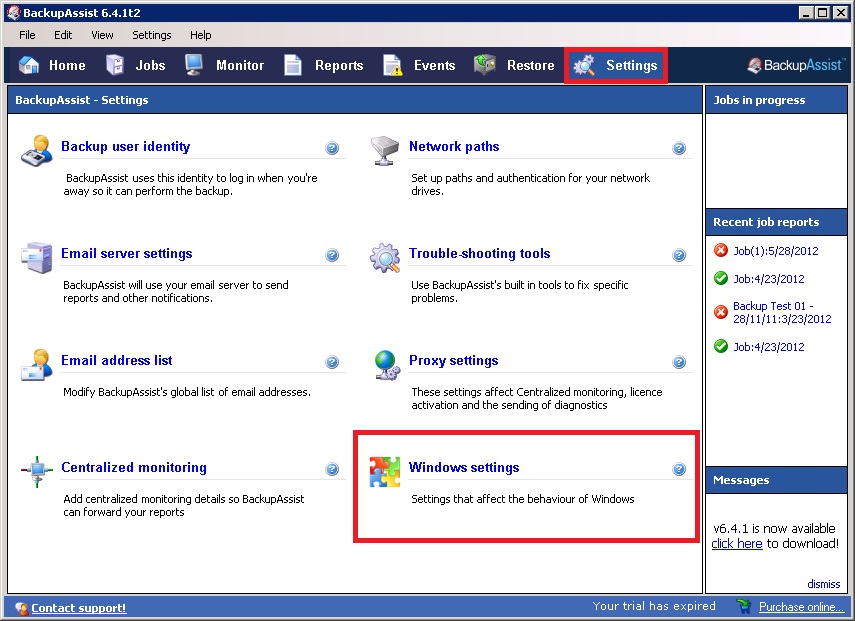 4. Tick 'Enable incremental Windows Image backups':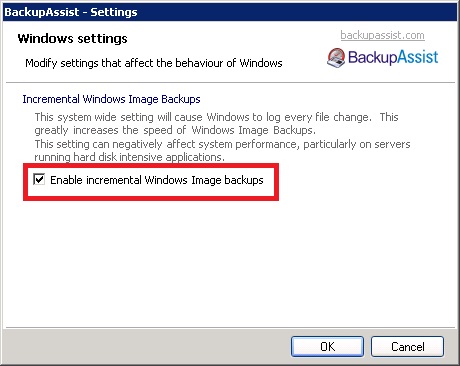 However you may also want to see out of interest what changes this makes to the system.
This setting alters the registry settings which wbadmin refers to when attempting a backup, specifically:
HKLM\Software\Microsoft\Windows\CurrentVersion\Windows Block Level Backup
To determine what's actually configured, you'll need to find the 'OverallPerformanceSetting' entry and check the value given next to it.
For 'Normal Backup Performance' (a full backup) you'll need to see an entry of '1' (see below):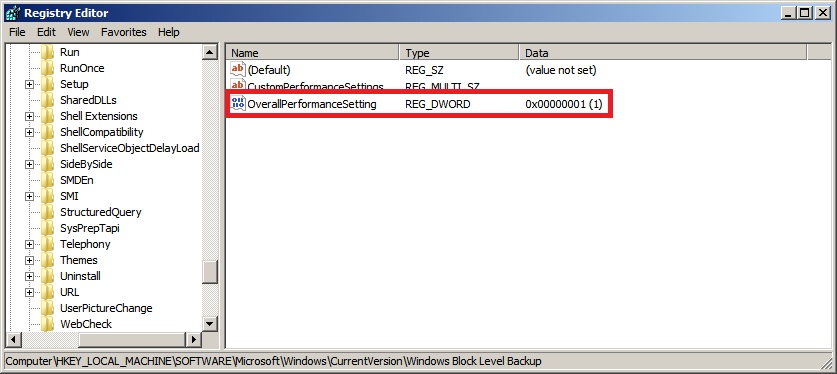 For 'Faster Performance' (an incremental backup) you'll need to see an entry of '2' (see below):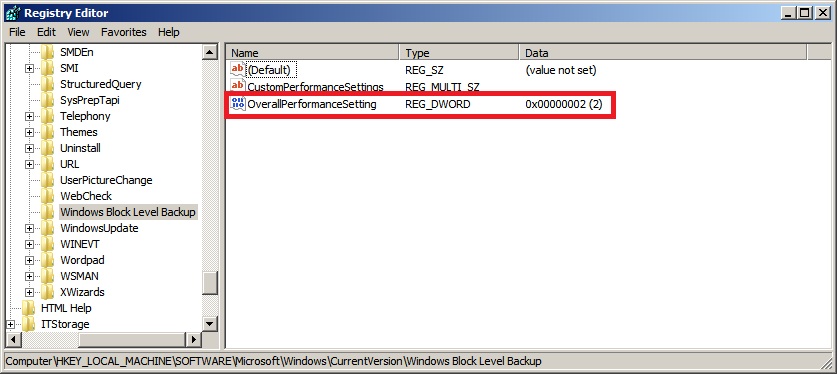 Please note that if you've enabled the incremental imaging option within BackupAssist, the first run will always be a full backup and then increment from there (to the basic user you'll notice it takes significantly less time to complete).
Hopefully this interests some curious minds out there.
Thanks,
Stuart
To learn about the Settings menu in our current version of BackupAssist, see our documentation.