The alleged 'skills gap' has been a hot topic of conversation in the IT industry for a couple of years now. Some argue it doesn't exist, others argue it couldn't be more real. We took a look at some of the most current data on the subject, and put together this infographic. Is the IT skills gap a serious problem? Will it affect your business? Is it already? Take a look and decide for yourself.
Click image to enlarge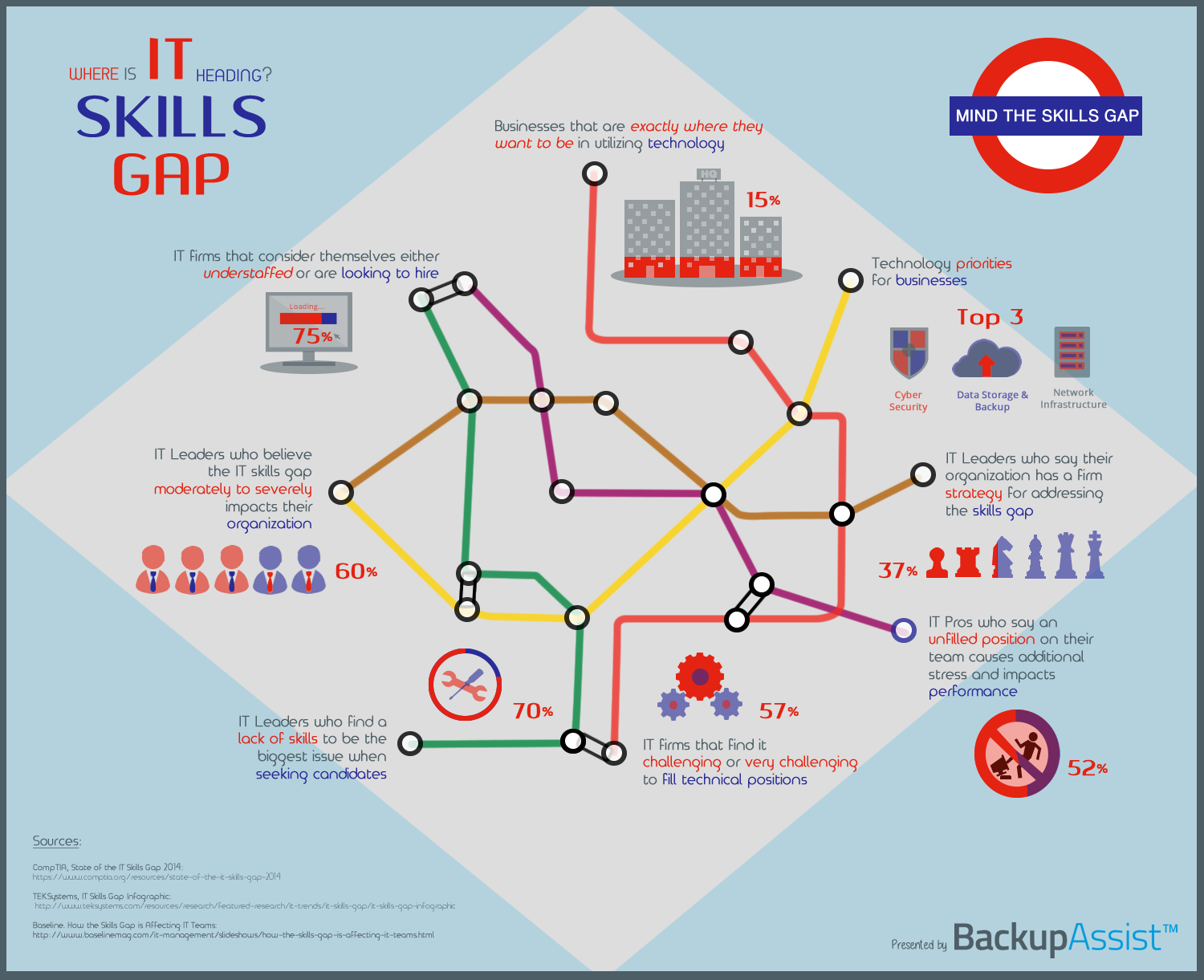 The IT skills gap stats in text:
Only 15% of businesses consider themselves 'exactly where they want to be' in utilizing technology within their organization.
75% of IT firms stated that they are either 'understaffed' or that they are currently 'looking to hire'.
The top 3 technology priorities for businesses are:

Cyber security
Data storage and backup solutions
Network infrastructure

60% of IT Leaders believe the IT skills gap either 'moderately' or 'severely' affects their organization
Only 37% of IT Leaders stated that they have a firm strategy in place for addressing the skills gap
70% of IT Leaders find a lack of skills to be the biggest issue when seeking candidates
57% of IT firms find it either 'challenging' or 'very challenging' to fill technical positions
52% of IT professionals say that an unfilled position on their team causes additional stress and impacts their job performance
Sources:
What are your thoughts on the IT Skills Gap?
Leave your comment below, tweet @BackupAssist or post to facebook.
Share this article and spread the stats!