As business depends on IT more with every day that passes, working in IT increasingly gives you powers beyond the reach of mere mortals. But like all superheros, this power often goes unrecognized until a crisis is underway. Far too few appreciate how important server backup is until a server crashes and everything their work depends upon is lost. That's when the humble IT pro's superpowers are truly revealed.

Here's how to identify your server backup superpowers, so you can let the office know in advance how much they're going to need you.
Do you change identities in times of crisis?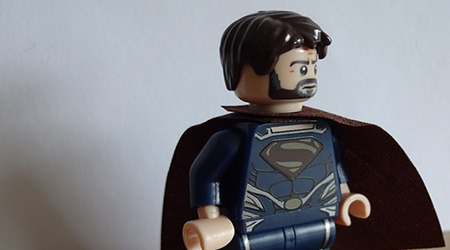 If you work in IT, chances are you probably feel pretty under-appreciated until things start to unravel. Clark Kent with his specs on. Peter Parker sitting in algebra class. Wolverine…well, actually Wolverine's pretty awesome all the time. But the point is, IT people are often overlooked until important data goes missing. Then it's always up to IT to save the day.
By day, you're John Johnson – Systems Admin and Half-Life enthusiast. People expect you to fix the printer. Plug their monitor back in. Answer their email about why their emails aren't sending.
But by night, you're Server Backup Man! Protector of data and guardian of business continuity.
If all goes well, nobody in the office will ever see your alter-ego. But when the day comes that data is lost, your true identity will be revealed as you recover the data that no one else can.
Do your backups restore more reliably than Wolverine?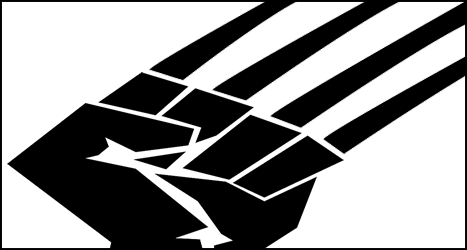 Wolverine's restorative abilities are fairly impressive, but they pale in comparison to the restore rates of the true IT superhero.
Being confident that your data can be reliably restored whenever needed is a must for any IT pro. If your backups can't be restored, you're wasting your time in making them in the first place. Most decent backup software will offer some form of backup verification to indicate whether backups have been successful, but it takes a true server backup superhero to be able to go beyond these in-built indicators and know how to perform effective test restores.
Knowledge is power. The knowledge that your backups can definitely be restored is absolute power.
Want to improve your server backup restorative superpower? We have an article about performing test restores that will help.
Do you use web skills to secure your data?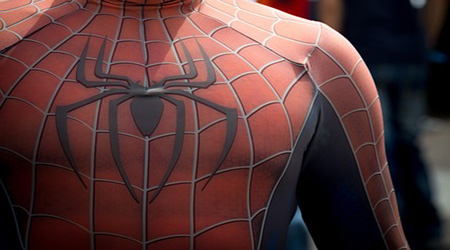 If you're using the Cloud as part of your Disaster Recovery strategy, your web powers are pretty impressive. See what we did there?
The cloud is all the buzz of the backup and recovery industry of late, but all marketing fluff aside it can be a powerful tool in the data-loss fighting utility belt of the server backup superhero. When your server room's flooded and the CEO is on the warpath because she can't access her emails, being able to perform a quick recovery from the cloud is second to sorcery in the eyes of average non-IT person.
Mastering your web-slinging abilities is as simple as ensuring you have the right backup software and the right cloud storage. BackupAssist's Rsync add-on with Amazon s3 should do the trick…
Could your recovery speeds beat The Flash on Redbull?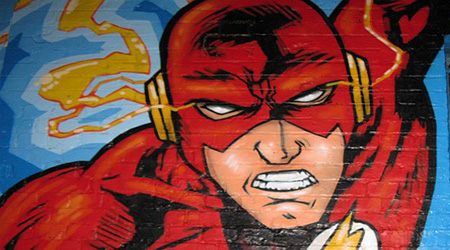 Backups are all well and good, but real IT superheroes know that what really matters is speed of recovery. The Flash thinks he's pretty quick, but he has nothing on an IT pro with a downed server and management breathing fire to get the systems back online!
Mastering your RTO/RPO and achieving the minimal downtime for your business is an undeniable server backup superpower.
Start developing yours by reading this article on calculating RTO/RPO.
Can your backups overpower an IT super-villain?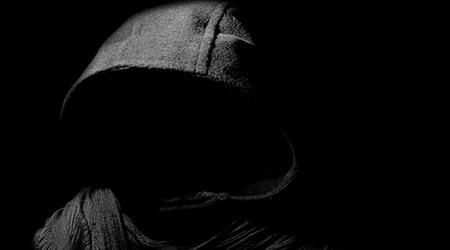 What good is a superhero without a super-villain to do battle with? So who's the super-villain in the world of server backups? Cryptolocker.
You're not a true server backup superhero until you've tangled with the organized crime of the internet and come out with your data intact. The best way to do this is to have untarnished server backups, so that way you can simply nuke the entire system from orbit and recover afresh to a point before the ransomware took hold.
This is where the server backup superhero is definitively distinguished from the mere backup enthusiast, because if you haven't been performing the right type of backups then it's possible your backup data could be infected with the virus too. Perhaps the best example of this is a backup strategy that simply involves replicating data to the cloud. The trouble with replication is that it will happily go right ahead and replicate the infected files along with the uninfected, until you get to the point where you find all your backups are encrypted too.
The IT superhero will be aware of this. They'll have the right backups, in the right place, ready to recover at the right time.
An Australian news channel, the Australian Broadcasting Corporation (ABC) learned about the dangers of Cryptolocker the hard way just this week. They were briefly taken off the air after Cryptolocker was inadvertently let loose on their computer systems via a malicious email attachment. Fortunately, the ABC has some serious server backup superheros in their midst, as they were able to fully recover just half an hour later.
Cryptolocker vanquished. Business saved.
What makes you a server backup superhero?
Leave a comment, tweet us @BackupAssist or post it to our Facebook wall.
Share this article and celebrate IT superpowers everywhere.