Different people react differently in different situations (different!).  IT Pros are just like everyone else – when it comes to a disaster recovery situation, some will have things covered a lot better than others! We put together a light-hearted graphic that shows two of the most common types of IT Pro when it comes to DR… We hope you don't fall into the second category!
If you like it, share it!
Click the image to enlarge it in a new tab/window.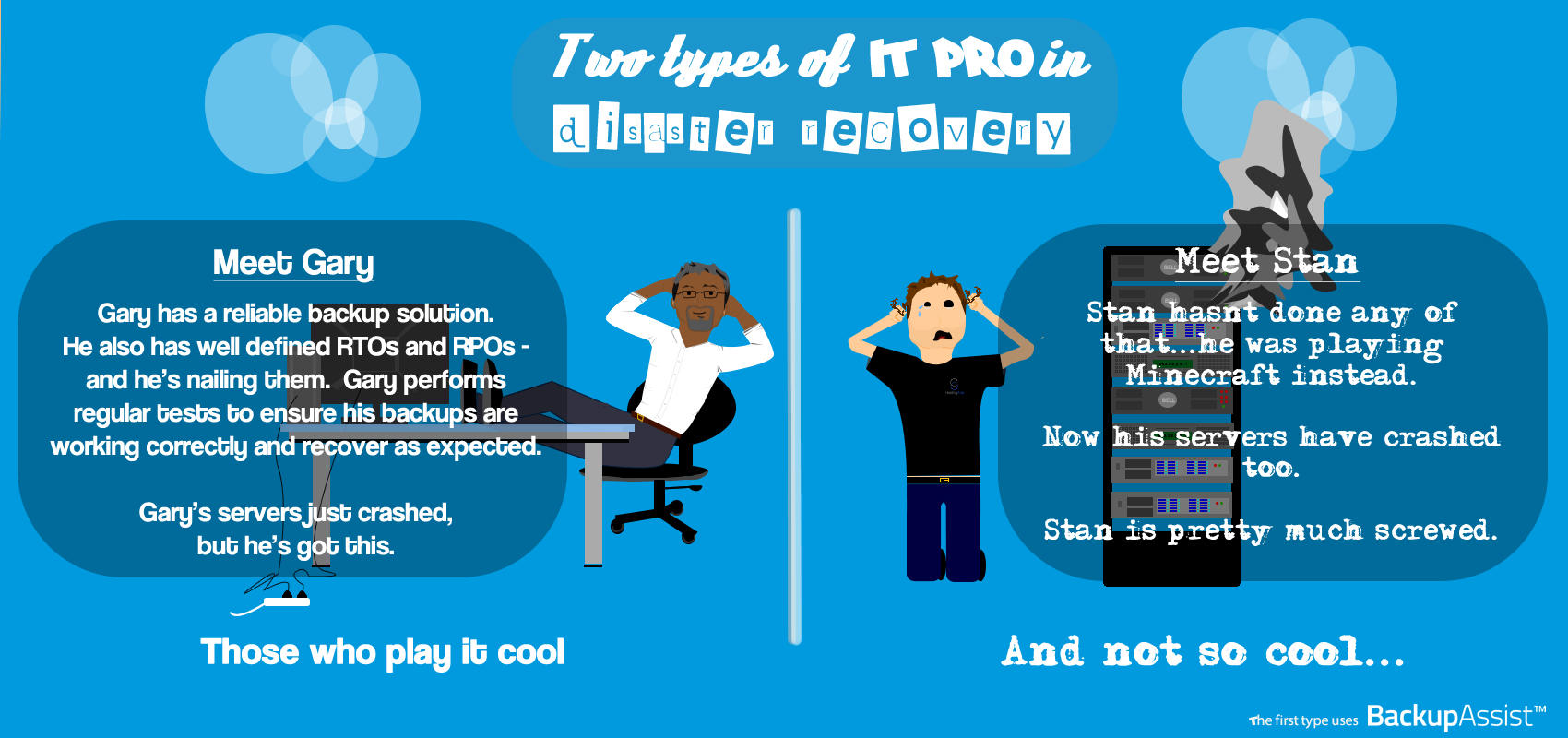 Like this? Share it on your go-to social network.