BackupAssist - a Backup Program that's simple and affordable
Introducing BackupAssist... the backup program that is simple to use and affordable.
BackupAssist is designed to backup Windows 2000, 2003 and XP servers, Exchange Server and SQL Server.
Does your business need...
a backup program that can be setup and scheduled in minutes?
a backup program that emails simple instructions and result logs to you or your secretary?
an affordable backup program without spending big on expensive software?
You see, other backup programs are often too expensive, and at the same time too bulky and complicated to use. BackupAssist is a lightweight, well-designed product that doesn't cost thousands of dollars. It's perfect for small and medium sized business. Read on to find out more about BackupAssist
"A simple backup program solution designed for Windows Servers, that's priced affordably, is easy to use and provides a reliable and foolproof backup system for small and medium business"
Simple to use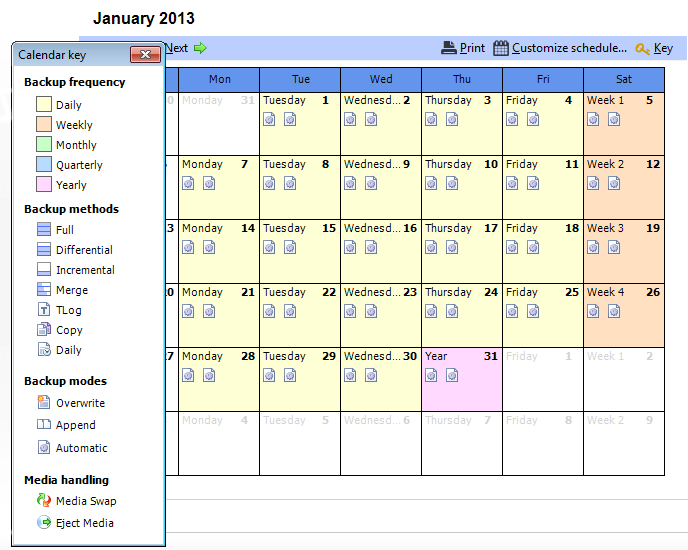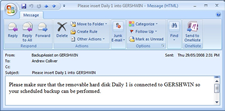 BackupAssist makes backup so easy, any business can setup a backup strategy in minutes. Just select one of BackupAssist's backup schemes, then sit back as BackupAssist emails simple instructions and result logs to you or your secretary. No technical knowledge required!
"All our clients want is a simple backup strategy that's secure, easy to follow and implement, and BackupAssist provides just that. It's an excellent product, and I do like the emailed logs as it allows me to remotely check progress."
Affordable backup software
Priced at just $279.00 USD, BackupAssist™ is a leading alternative to more widely known brands of backup to REV software - less than one quarter the price of competing products, such as Veritas BackupExec? and CA Arcserve.
"I'm glad that we found BackupAssist. Whilst we realise the importance of backups ourselves, it has always been difficult to sell to clients in small to medium business when we had to include software with a $1000+ price tag. BackupAssist will make the sale much easier not only because of the price tag, but because we KNOW that it works so well."
Customer testimonials
"Having struggled with NTBackup for months, BackupAssist came to the rescue and turned a problem into a solution.... It makes the NTBackup program work (that's a bit obvious) and I like the usage of email to inform about backup status and reminders to load the tape."
"BackupAssist was suggested to me by a friend, I tried the demonstration because I didn't like the way the larger backup programs worked. I wanted to use backup rotation, but wasn't sure how and when I found that BackupAssist managed it all for me, as well as doing the SQL and Exchange backups it was an immediate decision to buy. Great software."
"We tried lots of software. Among those evaluated were [major competitors' products]. All of the packages except yours operated inconsistently (or not at all), several would not read backup tapes it created an verified, some could not access hardware or access was inconsistent, some caused system lockups or blue screen crashes... all of the above packages ranged in price from $900 USD to > $3,000 USD".
"Simple. Works. Easy to install and use. Thanks for making a product that makes my job EASIER!!!"