DVD Backup Software that's simple and affordable - BackupAssist
Does your business need affordable DVD backup software, that's lightweight and simple to use? Introducing BackupAssist, the DVD backup software that fast gaining praise for being as reliable as more expensive DVD backup products, while being easy to setup and use.
BackupAssist performs comprehensive backup of Windows servers, and is the backup software of choice for many small and medium businesses, schools and charities. With BackupAssist, you can make automatic, scheduled backups of files, system state, open files, SQL Server and Exchange Server to DVDs. Select from a range of industry-standard rotation schemes, and rotate the DVDs just like you would rotate tapes.
"Simple DVD backup software designed for Windows Servers, that's priced affordably, is easy to use and provides a reliable and foolproof backup system for small and medium business..."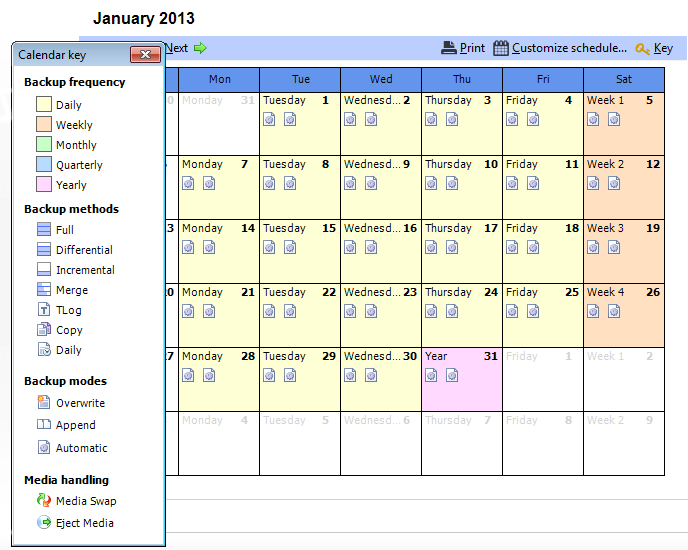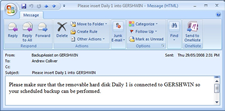 DVD backup software made simple
The "push-button" configuration wizard guides you through the essential steps to create a reliable data backup strategy. Other features, such as report monitoring (via email or printer), keep you informed of backup results automatically, and ensures the process is hassle free.
You are even instructed by BackupAssist (via email) on when to change DVDs - effectively minimizing human error.
"Installation was a breeze, and setup was too. So far, BackupAssist is doing EXACTLY what I want it to do, and even more. If I don't run into any problems over the next couple of weeks, I will definitely go ahead and make the purchase, and I'll be telling our other Admins to forget the incredibly expensive, supposed "industry standards" with which they're continually having problems."
Affordable DVD backup for your business
Priced at just $279.00 USD, BackupAssist™ is a leading alternative to more widely known brands of DVD backup software - less than one quarter the price of competing products, such as Veritas BackupExec™ and CA Arcserve.
"This is possible due to some very clever technological innovations" says CEO Linus Chang.
"I'm glad that we found BackupAssist. Whilst we realise the importance of backups ourselves, it has always been difficult to sell to clients in small to medium business when we had to include software with a $1000+ price tag. BackupAssist will make the sale much easier not only because of the price tag, but because we KNOW that it works so well."
Customer testimonials
"I purchased BackupAssist because I was tired of pulling my hair out with [a competitor's] over priced and overly complex software.
"BackupAssist was the third or fourth demo I downloaded via Google. Ease of use. BackupAssist provided me with all the features I needed with a very easy to use setup/configuration interface.
"Good job with BackupAssist. Other backup software companies should take follow your lead."
"Another Computer consultant evaluated, purchased and recommended this software to Network Integration Solutions Inc. Since then, we are so impressed, that as far as I'm concerned any of our new servers will have a license of BackupAssist to make the media management simple."
"We needed to backup Exchange and SQL Server but didn't want to spend a fortune."
"It's very easy to use. Other solutions were too expensive with almost same capabilities."