Is your business starting to think about its Disaster Recovery planning? We really hope so. Because if you lose your IT infrastructure to disaster, it's going to have a serious impact on your business. In fact, a lot of SMBs don't recover at all.
There's a lot of information out there on planning for disaster recovery, but a lot of it is very dry, technical content. It's invaluable advice that you'll definitely need to read, but what if you need to explain the importance of disaster recovery planning to someone who's less technically savvy? Well, this infographic should help!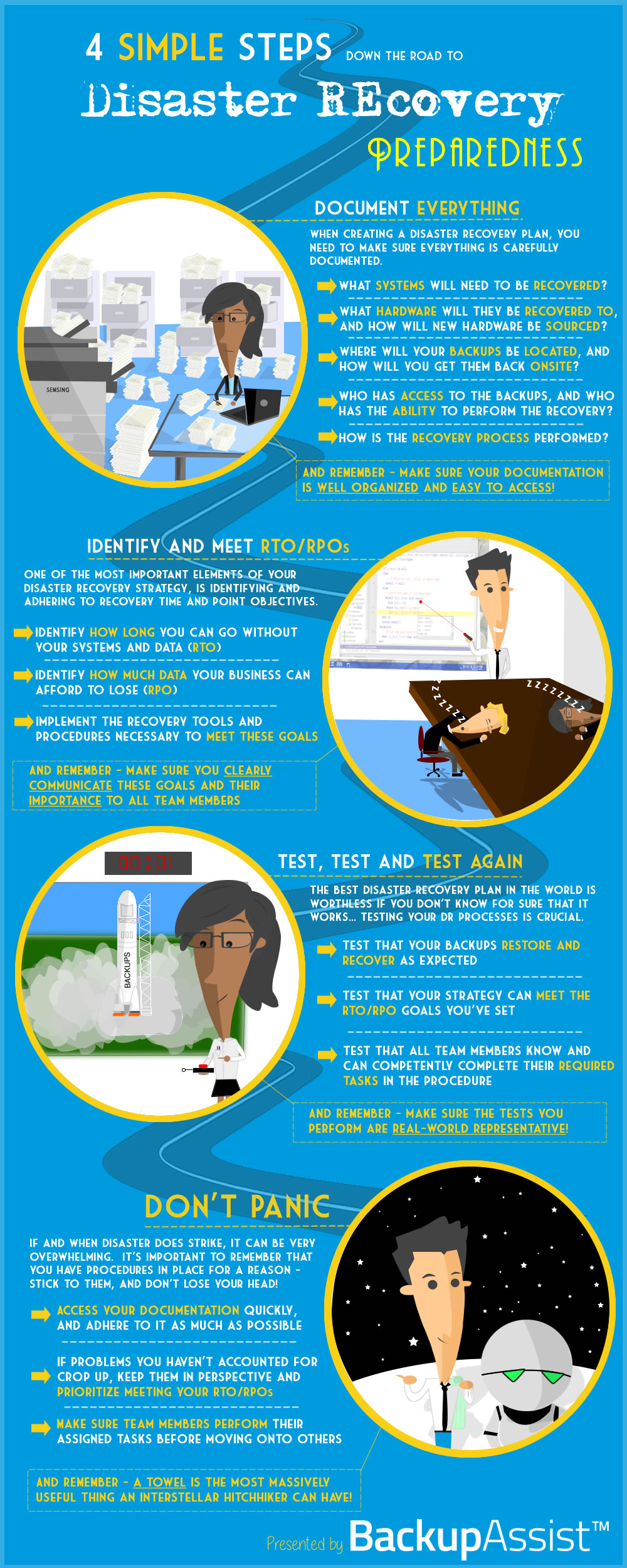 Want further resources on disaster recovery planning? We've got your back:
What are your company's plans for Disaster Recovery?
Leave a comment below, tweet @BackupAssist or post to Facebook.
Like this infographic? Share it around!