As every good worker knows, you don't need to blame anything if you're using the right tools. Here we've brought together five of the most useful, everyday tools and resources that will help out every sysadmin.
Wireshark
Wireshark lets you see what is happening on your network, down to the microscopic level. As a packet analyzer, Wireshark intercepts data crossing a network and determines its origins.
It's very helpful if you want to troubleshoot network or security problems, debug protocol implementations or understand network protocol internals. Plus it's completely free and a very worthy open source project which is available for both Windows and UNIX.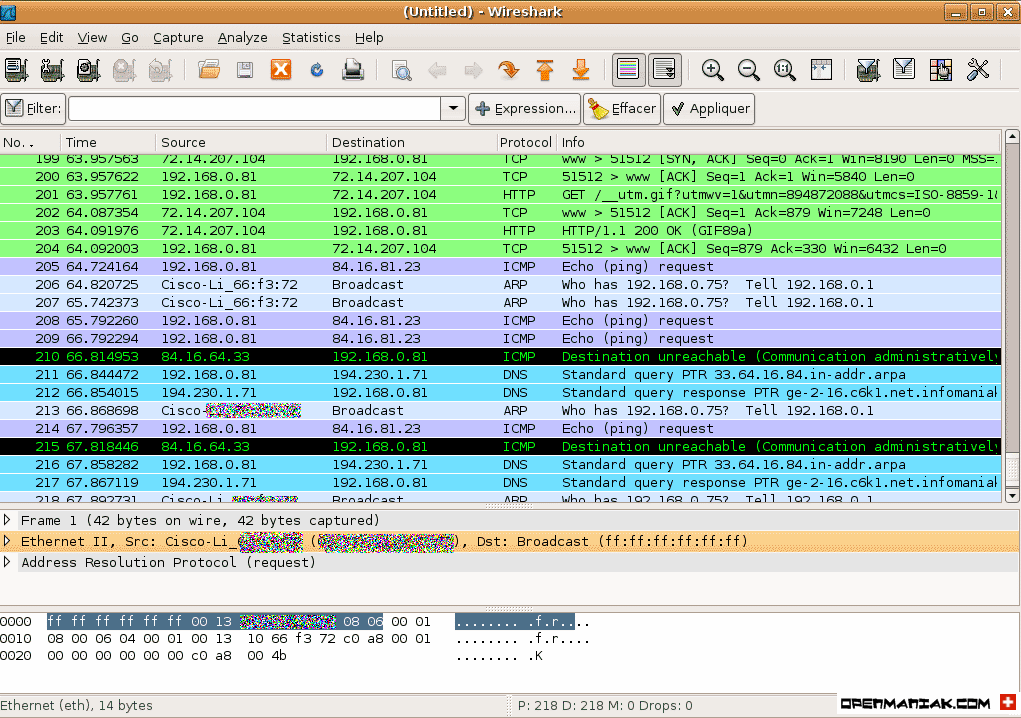 Sysintenals
Sysinternal is Microsoft's curated library of technical resources for advanced users and admins. It has a host of over 100 tools many of which will be invaluable to sysadmins in specialist cases. You can even skip browsing and downloading tools by directly accessing the Sysinternals Live service from Explorer or a command prompt. Some of the better known tools are:
Process Explorer – an enhanced version of Task Manager
RootkitRevealer – a rootkit detection utility
Contig – a command line defragmentation utility
As one of the most comprehensive resources for Windows administration this should be a frequent hang out for most Windows sysadmins.
Unlocker
Want to delete a file but Windows keeps infuriating you by popping "this file is in use" messages, even though you're sure it's not? Welcome Unlocker (and sanity). This handy little utility displays and lets you kill all the processes that are using your file, allowing you to get in there and delete the thing.
WinDirStat
This little utility is a simple disk usage statistics view that also lets you cleanup said disks. WinDirStat also has a really neat GUI which breaks down the disk structure into colorful blocks to represent directories and files proportionally, according to their size.
Darik's Boot and Nuke
No it's not a backdoor to hack the Russian nuclear arsenal. Instead, this erasure tool detects hard drives and automatically deletes their contents. It's perfect for preventing identity theft before recycling or decommissioning an old workstation or server.
If you're struggling to find a reliable backup and recovery tool that's reasonably priced and easy to use and set up, download your free, fully-functional 30 trial of BackupAssist right here.