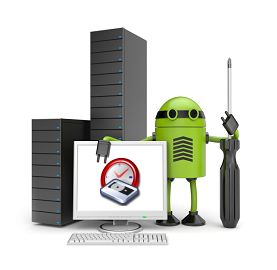 G'day folks,
We have recently made BackupAssist v6.3 available to the public!
BackupAssist v6.3 is an important release with many new features and significant improvements.
New features include:
Support for Hyper-V Cluster Shared Volumes (CSV) backup in the BackupAssist imaging engine via a local staging disk. For help configuring CSV backup jobs, please read our CSV quick start guide.
Backup and restore Microsoft Exchange Server 2010 mailboxes via the Exchange Client Access Server. For help configuring CAS backup jobs, please read our CAS quick start guide.
Plus we now let you set the maximum number of hard links to use for a single instance store, which should speed things up if you have lots of backups.
BackupAssist v6.3 also has a number of other fixes and improvements in the following areas: Mailbox, Imaging, SBS Integration, SQL add-on, VSS, the UI and Zip-to-Tape. Full release notes are available here.
If you haven't already updated to the important maintenance release BackupAssist v6.2.8, skip it and go straight to this v6.3 update.
Please don't forget to download and install your BackupAssist v6.3 update from here.
That's all for now folks.
If you have any questions or comments, please e-mail us at support@backupassist.com.
A big thanks to the BackupAssist Community for reporting issues and suggesting improvements.
Thanks,
The BackupAssist Team