Are you running Windows Server 2012 or 2012R2? Well, we've got some good news for you. You can backup your systems and data using BackupAssist v8 with full confidence of optimal efficacy.
Okay, we hear you. You already knew this. You've been backing up your Server 2012 and R2 with ease ever since v8 launched back in June. In fact, you've been backing up Windows Server 2012 like a dream since way back in February 2013 with v7. Well, now Mircosoft is on board too, because BA v8 is officially certified.
So what exactly does Windows Server certification mean?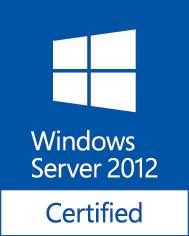 It's a good question, right? What does Windows Server 2012 & 2012R2 certification actually signify? Well, here's how Microsoft explains it on their website:
"The "Certified for Windows Server 2012 R2" and "Certified for Windows Server 2012" logos identify hardware and software solutions that meet Microsoft standards for compatibility and recommended practices with the respective Windows Server operating systems. Solutions that have earned either of these Certified for Windows Server logos are also fully supported in Hyper-V environment from the same release. The certified applications have been tested by Independent Software Vendors (ISVs) using technical specifications and tools required by Microsoft. ISVs have independently verified the compatibility of such applications and confirmed support to customers that deploy the certified applications."
So, all well and good. In English, it basically means Microsoft formally recognizes that BackupAssist:
Upholds compatibility standards with Windows Server 2012 & 2012R2
Fully supports a Hyper-V environment in those Operating Systems
Has been tested independently to verify compatibility
Has been independently verified as providing optimal support to customers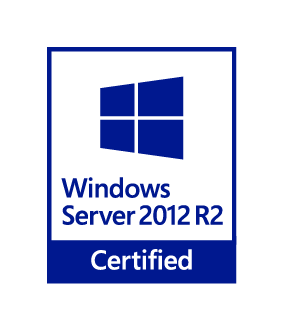 Another point worth noting, is that in order to become certified for Windows Server 2012 & 2012R2 it was a prerequisite that the drivers used by our software were also independently certified by the Windows Hardware Quality Labs (WHQL). In our case, this means that the "VHD Bus Enumerator Driver" used in BackupAssist software has been digitally signed in confirmation of its compatibility with all our supported Microsoft Windows operating systems. These drivers are integrated in both v7 and v8, for the record.
As a user of BackupAssist, while Windows Server certification won't change the way our software helps your business protect its vital systems and data – what it will do is give you the total peace of mind that your backup solution is as wholly compatible with Windows Server 2012 & 2012R2 as it's possible to be.
And surely that's cause for some celebration.
Image via Tumbler: Lisaven
Lastly but not least(ly..?), don't forget that BackupAssist is a Microsoft Gold Application Developer. So you can fully expect our high quality of software to continue into the future.

Thanks for using BackupAssist.