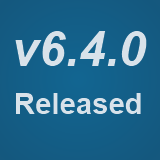 Cortex IT Labs today announced the latest release in their flagship product BackupAssist.
BackupAssist v6.4.0 makes a large step forward for the BackupAssist product in adding support for iSCSI backups as well as the all new RecoverAssist recovery environment.
Highlights:
iSCSI
BackupAssist now supports backing up to and recovering from iSCSI devices. iSCSI backups out performs all other network backups and USB 2.0 – which makes for faster backups. In fact iSCSI can perform up to twice as fast as other backup destinations.
RecoverAssist
RecoverAssist makes light work of Windows® backup recoveries. Bare metal disaster recovery. Recover to dissimilar hardware. Create your own recovery media. Repairs broken recoveries. You name it RecoverAssist helps you do it. With an integrated tool-kit that automatically repairs recoveries that otherwise would Blue Screen with standard Windows Recovery software. You can even load your own drivers onto the recovery environment. What more could you ask for in a recovery tool-kit?
Downloads and Release Notes
The latest version of BackupAssist can be downloaded online from BackupAssist.com. BackupAssist v6.4.0 is a free upgrade for all existing BackupAssist v6 licence holders. Current BackupAssist v4 or v5 customers will need to upgrade their licence online to use the added functionality in BackupAssist v6.4.0. Upgrades can be purchased online.
Full release notes can be found online.
BackupAssist v6.4.0 no longer includes support for Windows 2000.