Alongside a whole new product comes our whole new brand. Troy Vertigan, our main marketer, played a huge part in developing the brand and seeing it implemented in time. Here we chat with Troy about the new brand and its evolution.
"We wanted to create something that would reflect our company: fresh and modern. But we also wanted to go through and reflect where we were taking the product, both visually with the new UI and with the new capabilities.
"The new UI is, I think, a leap forward. I'm really proud of what our team has delivered. With all the new Windows products coming out we took some inspiration from the Metro design that Microsoft was using. It's got big buttons and bright colors like Metro and we've put in several wizards that make getting backups and restores up and running easier."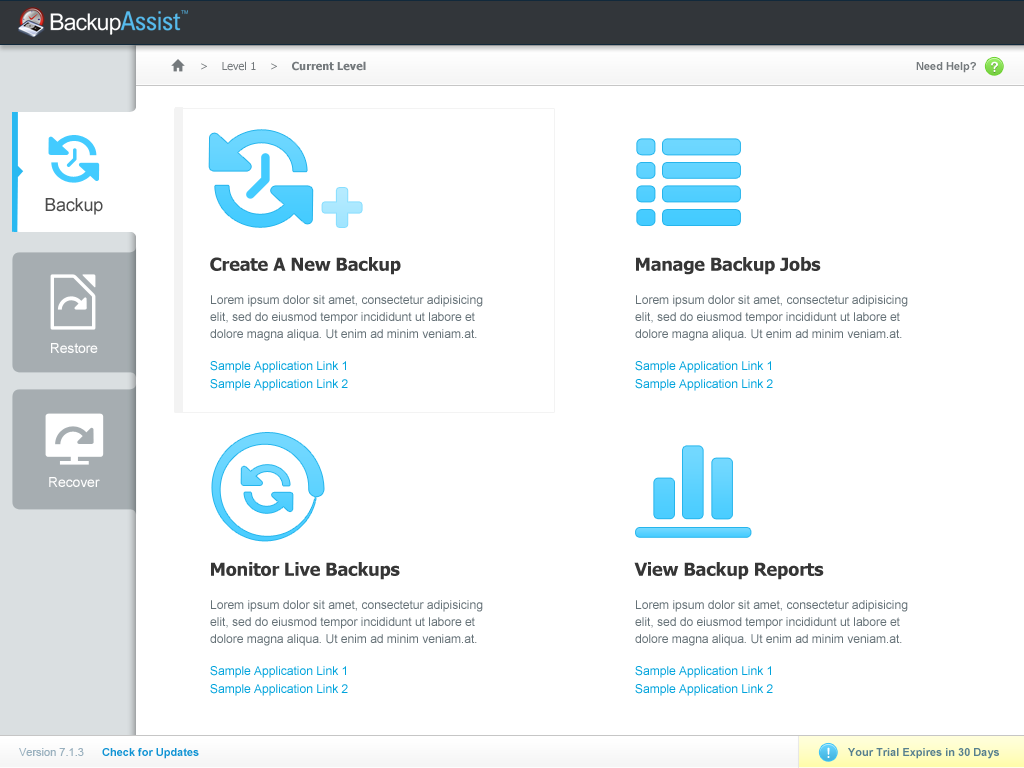 One of the first concept designs for the new UI
"When we first started the idea for the brand was to go with something that was a lot darker but we turned around and said we want this to be light and sharp. The deep greys and blues were where we had traditionally been with the product and we wanted something that was completely new."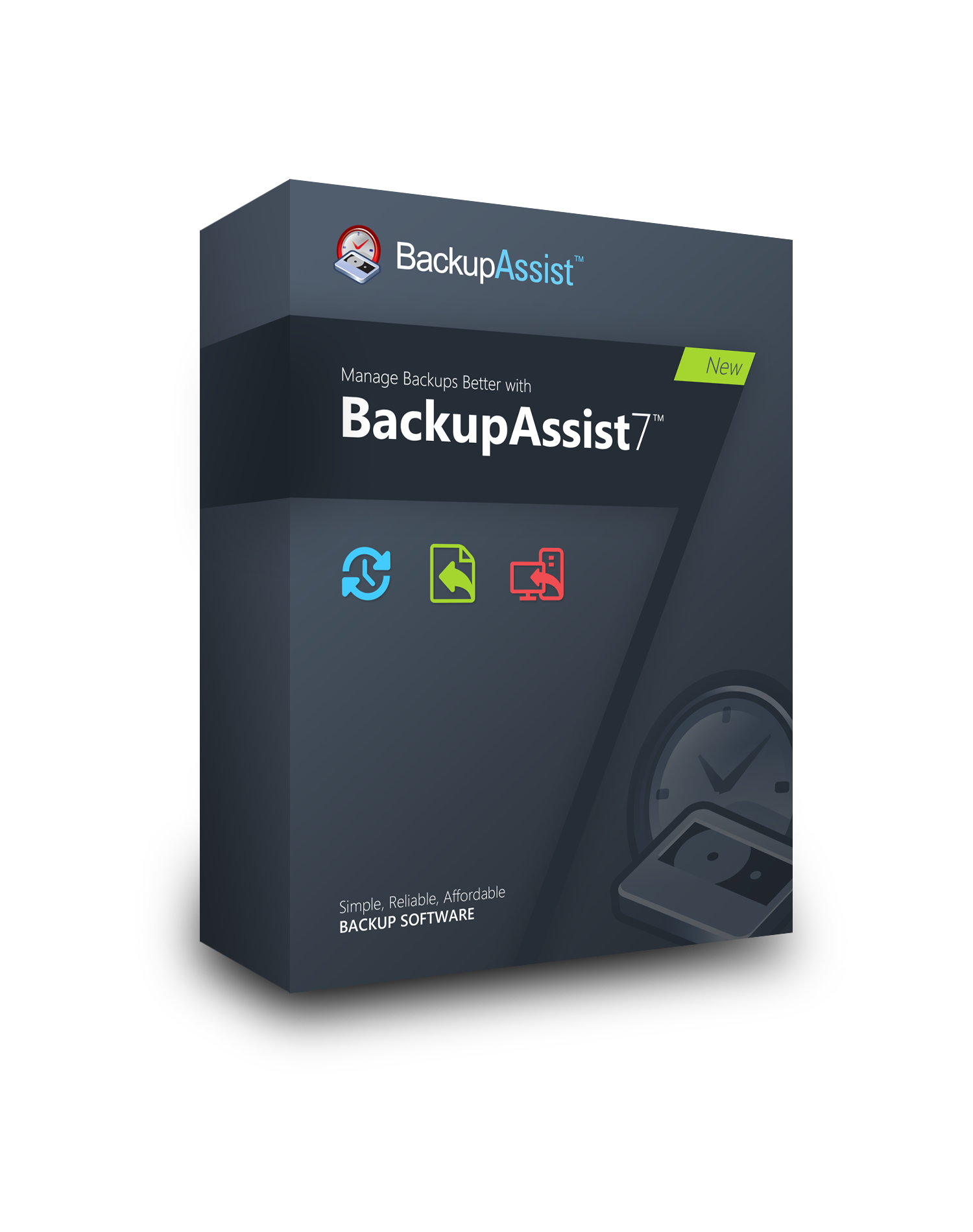 One of the concepts for the new brand and boxshot.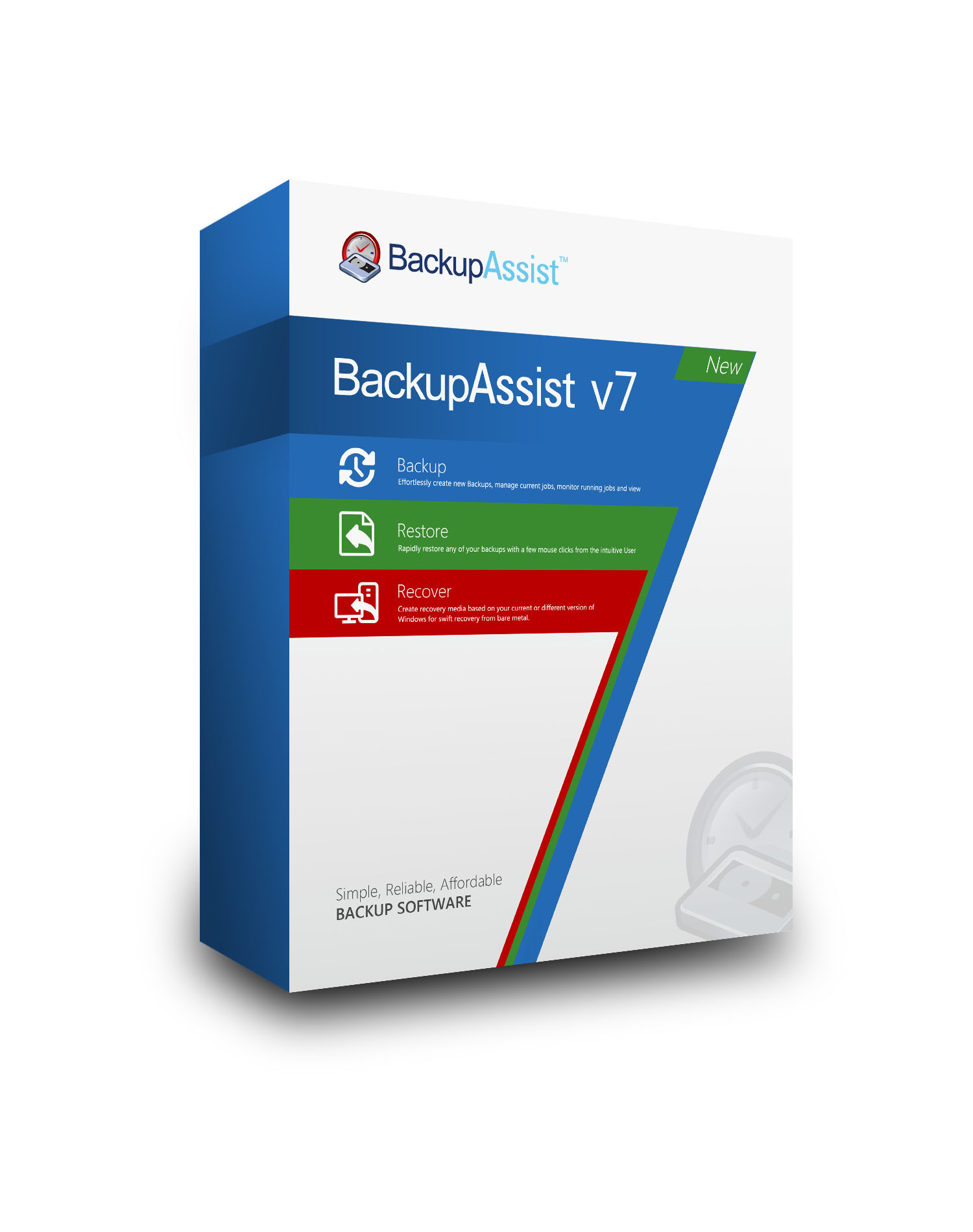 The final choice for the box and brand was much lighter and brighter
"The new – but old – UI was originally going to be have a whole different color scheme, with baby blue icons and line green highlights. In the end we went for flat primary colors that are easy to understand, easily distinguishable and much more modern."
Old, multi-color icons that never made the cut. 
The new UI with its cleaner and simpler icons.
"Probably one of the best examples of how this evolved is this early design of our new website. You can see the three colors coming through for Backup, Restore and Recover and you can see the greys fading."
You can see the beginnings of the new website in this initial design.
The polished final website homepage.
"In the end though, it all came together. You've now got a much easier to use, read and look at version of BackupAssist, as well as a really spectacular new website. We are all really proud of the job that everyone has done here on v7. It's thanks to every single employee that we can release such a polished product and brand.
"Did I mention that we also overhauled the support section? It's looking pretty schmick. You should see the new documentation area."
Troy Vertigan
Lead Marketer
Cortex IT