It's that fantastic time of year again! Quality time with the family. More food than any human should eat in a lifetime – let alone in one sitting. Floats, parades and a couple of days off from the 9-5 grind. We love Thanksgiving!
But most important of all is to stop and think about everything in society we're thankful for (in between shoving turkey into our faces, of course!). This year there's a lot we're thankful for here at BackupAssist, so we thought we'd take the time to cover the biggies.
We're thankful for a global society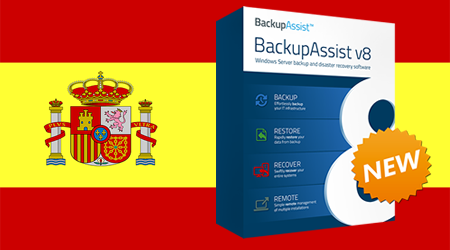 The world is a smaller place than it used to be. It certainly can be argued that there are downsides to this, but all in all we're of the opinion that bringing the people of the world closer together is inherently a good thing.
A great example of the growing global community of which we're all a part, is the ever-increasing popularity of our backup software in Spanish speaking countries. Whether it be in Spain herself or the plethora of Spanish-speaking South and Central American nations, the need for high-quality, affordable server backups is growing by the day. So much so, in fact, that this year we have had our software translated entirely into Spanish for the first time!
¡esto hay que celebralo!
This makes BackupAssist more accessible than ever before for more than 450 million native Spanish speakers worldwide, and that's something to be very thankful for by anyone's measure.
We're deeply thankful for the support of all Spanish-speaking users of BackupAssist.
We're thankful for powerful encryption!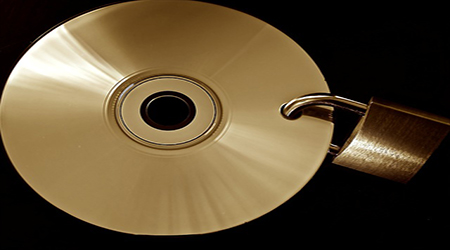 The threat of digital theft or corruption due to hacking or malware grows by the day. There were some big examples this year of data vulnerabilities being exploited by cyber criminals, and it's no laughing matter. What we can be thankful for, however, is that encryption techniques are constantly improving and the adoption of data encryption by businesses globally is becoming standard practice. Data security is becoming instinctual, which is a fantastic trend.
BackupAssist is no exception. We've offered data encryption on our File Protection and File Archiving type backups for some time now, but this just isn't enough for many of our customers – and rightly so! That's why our newly released version, v8.2, includes BitLocker support and integration for System Protection imaging backups. Now, no matter what happens to your image backups, you can rest assured your systems and data are secure with BackupAssist.
We're thankful for the technology that makes this possible, and for our customers for bringing this need to our attention.
Most of all – our awesome BackupAssist users!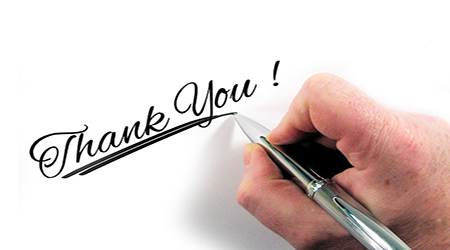 Most of all, thank you. Nothing that we do here at BackupAssist would be possible without the loyalty and unwavering support of our customers. We are only able to continue offering our low-cost, high-quality backup software due to your continued support. And we're deeply thankful for it.
BackupAssist users are smart, tech-savvy people who are quick to let us know when they love something about our products. They're equally as quick to let us know when something can be improved, and we listen! It's this symbiotic relationship that ensures BackupAssist offers the best possible data protection for Windows Servers, without breaking the budget for SMBs.
This Thanksgiving, we're most thankful for you. We look forward to continuing to provide optimal protection for your vital systems, data and applications for many, many more Thanksgivings to come.
Everyone here at BackupAssist wishes you a very Happy Thanksgiving tomorrow! Enjoy it!
What are you most thankful for this year?
Leave your thoughts in the comments, tweet @BackupAssist or post to Facebook.
Share this article and have a Happy Thanksgiving!