Want to know what's going on in your enigmatic sysadmin's head? Be careful what you wish for! To celebrate Sysadmin Day 2015 and to show our ever-lasting love for sysadmins the world over, we've put together this infographic. Enjoy it!
Click image to enlarge.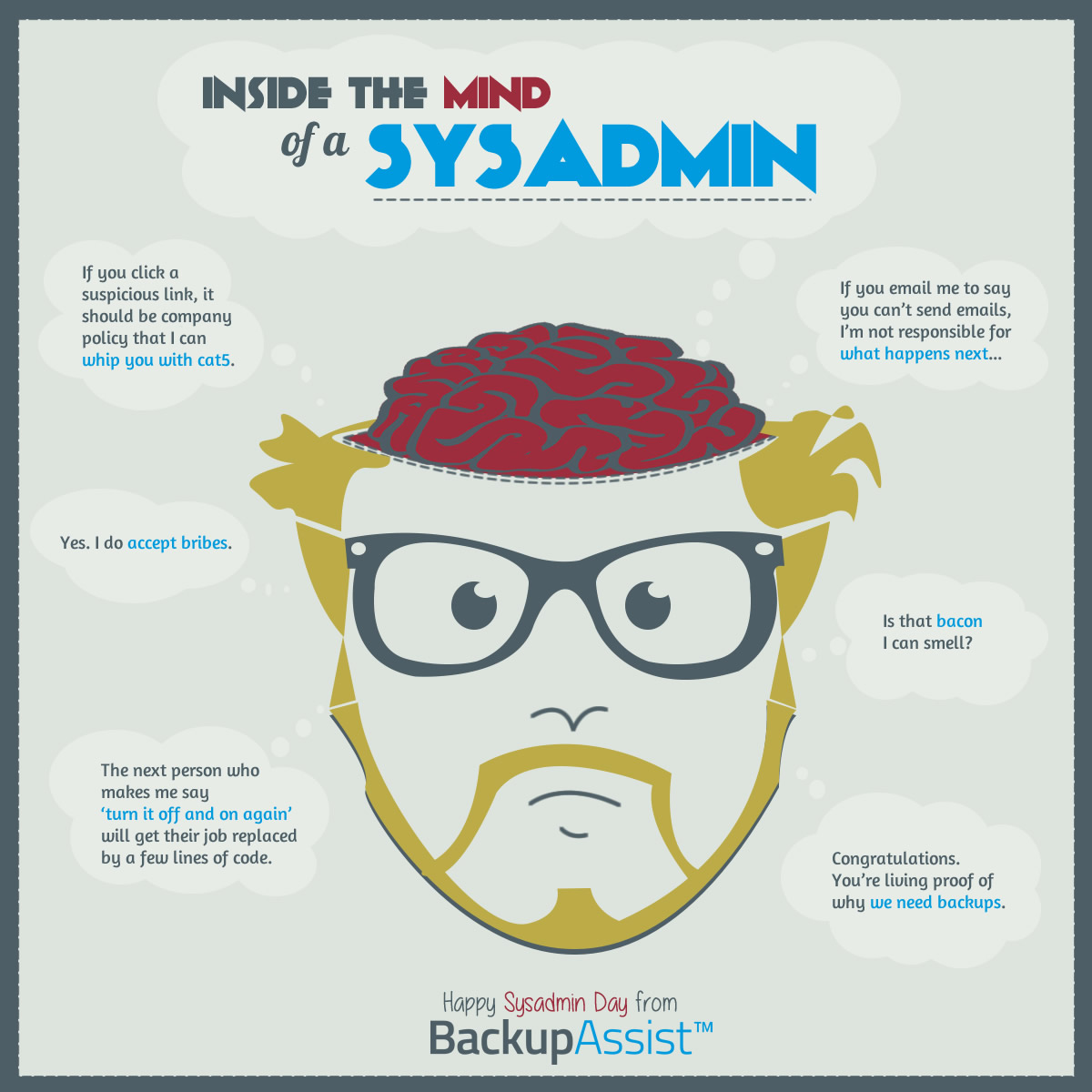 Know a Sysadmin who'd get a kick out of this?
What are you waiting for? Go ahead and share it already!