Like all C-Levels, Chief Information Officers (CIOs) have a lot to be concerned about. Upkeep of infrastructure, delivery of new services, innovation and staying current with technological shifts… the list goes on. But there's one concern that keeps CIOs up at night more than anything else: data protection. This isn't a new concern by any means (in fact, Forbes called their article on CIOs 2016 concerns "Deja Vu All Over Again"), but there a some pretty compelling reasons why 2016 is shaping up to be another stressful year for CIOs when it comes to data.
It's why Oracle CEO Mark Hurd recently described the position of CIO as "the toughest job in corporate America."
Data leaks, data leaks everywhere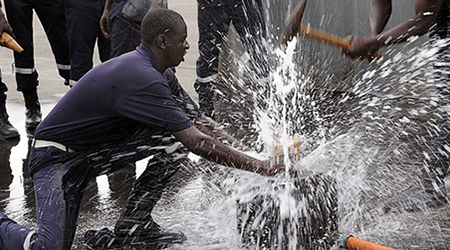 It should come as no surprise at all that one of the biggest concerns CIOs have in 2016 is protecting their data from theft. We're only two months into 2016, and already there have been major examples of data dumps online, with one particularly damaging example coming just this month. In early February, a hacker released the details (including names, emails, phone numbers and home addresses) of over 30,000 FBI and Department of Homeland Security (DHS) employees. While hacks in the corporate arena may not place people's lives at risk in the same way this breach has, there are extremely serious consequences of corporate hacking as well, and it's one of the major factors that will be keeping CIOs awake this year.
When a business is hacked, there are a multitude of ways it will cost that business money: fixing the company's computer system; dealing with lawsuits, investigations, and other claims stemming from the breach; damage to reputation and loss of sales. One of the costliest hacks to date was that of apparel and home-goods company TJX back in 2007, which ended up costing the company in excess of $250,000,000. In fact, data theft can be so damaging to corporations, that many are now purchasing cyber insurance policies of up to $100 million (although reports suggest this is less than half of what large-scale breaches may cost some companies).
So it's clear with that kind of money on the line, CIOs are right to place data security as a very top concern – but not necessarily just for the sake of the company. During the now-infamous Target hack back in 2014, when a breach led to the theft of over 40 million customers' credit card details,Target's CIO at the time Beth Jacobs took the brunt of the fallout, culminating in her resignation not long after details of the hack became public. For CIOs, the danger of data leaks are real, and can have heavy consequences for their personal careers.
But while staying current with the best security strategies may be key in 2016, that definitely doesn't mean it's easy. According to Oracle's CIO Mark Sunday:
"Your cybersecurity capabilities need to evolve continuously in order to meet an ever-more sophisticated and ever-evolving threat landscape. Having world-class cybersecurity means having the ability to detect and remediate today's threats, while maintaining the capability to morph to meet the needs of tomorrow."
It's this continuous evolution of cyber-security that makes it most difficult for CIOs to address, but the data shows that they take this kind of data protection very seriously. PwC's Global State of Information Security Survey 2016 shows that on average, CIOs are boosting their infosec budgets by 24% this year.
Failing to protect data will have bottom-line consequences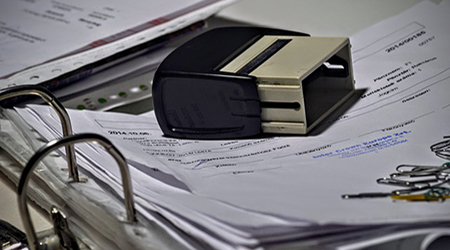 While a CIOs role is primarily related to IT, at the end of the day they have to be just as concerned about business operations as any other C-level. Data protection is such a high-level priority for CIOs in 2016, because for most businesses data and business are inextricably linked. A 21st century business cannot exist without its data.
Need an example? Well, even back in 2012 Forrester Research indicated that web and email outages alone on average cost businesses between $11,142 and $47,662 per incident. Ask yourself, is your business more or less dependent on email and web services in 2016 than it was in 2012? I think we all know the answer to that question.
We focused a lot on security in the above section, but equally as important as data theft is data loss and system outages. That's where backup and recovery comes into play, and ensuring those aspects of business continuity are bulletproof is going to be another top-level concern for CIOs in 2016. Again – lost data effectively equates to lost money.
Research from Clutch this year indicated that more than half of all enterprises will be increasing their spend on cloud services this year, with 62% of that usage going towards backup and disaster recovery.
CIOs vs. Sysadmins: different jobs, different fears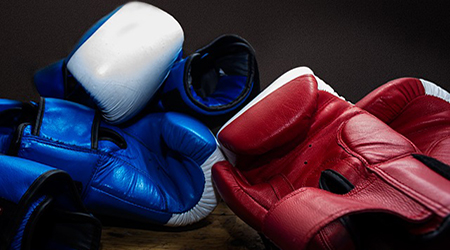 If we think of CIOs as Generals of the IT battlefield, Sysadmins are their Colonels – high ranking officers who still see actual combat. While the CIO makes the top-level decisions miles from the action, it's the Sysadmin who has to implement those decisions on the front lines (to stretch a metaphor to breaking point). That's why what concerns a CIO and what concerns a Sysadmin are not necessarily one and the same.
While a CIO has to be inherently more concerned about budgetary and financial concerns, Sysadmins tend to focus more on solutions that are workable, easy to maintain and require minimal overheads on them and other IT staff. When it comes right down to it, a data protection solution that will save the business a lot of money in a worst-case scenario also needs to be balanced in what it costs a company in staff resources on a daily basis to maintain it. Sysadmins recognize this, and value practicality and functionality as a core concern of the solutions they'll be implementing in 2016.