When it comes to cyber-resilience,
you can't save the world alone

.
BackupCare - because we can all use that extra help when it matters.
Buying a backup system is only the start of your cyber-resilience journey. When you need a partner for the long term, who'll have your back? Who can you turn to?

Introducing BackupCare - the after-sales assurance program from BackupAssist. It's the best way to keep on top of the constantly changing cyber landscape. Your users turn to you for help, and now you can turn to us.
After purchasing BackupAssist Classic, you are entitled to these benefits: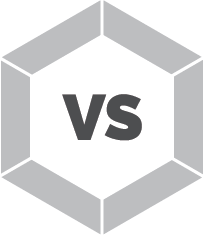 You can join our elite group of BackupCare subscribers and get these additional benefits:
I want to renew my BackupCare now.
The cyber world is changing at a faster pace than ever – and not always for the better. Techniques and practices that were considered safe 10 years ago are inadequate, or even dangerous, today.
We know most I.T. administrators are both underfunded and time poor. How on earth can you keep up with the latest best-practices for cyber-resilience?
BackupCare is your passport to ongoing cyber-resilience.
Ongoing learning and for you...
Exclusive access to our quarterly cyber-resilience briefings and newsletter.
Access to the latest version of the BackupAssist Recovery Bible.
Annual 30-minute strategy consultation with our technical experts.
Unlock the enhanced features in BackupAssist Classic...
CryptoSafeGuard works 24/7 to shield your backups from ransomware, and notifies you as soon as we detect any suspicious files when running a backup.
Free software upgrades for the lifetime of your subscription.
Enables your BackupAssist Classic installation to participate in consolidated monitoring for multiple installations, through Multisite Manager (for direct clients), or the Centralized Monitoring Console (for MSPs).
Loyalty rewards for our BackupCare subscribers
Technical support (online and phone)
Free cyber security training materials for all staff in your organization.
I want to renew my BackupCare now.
Frequently Asked Questions
If you purchased a perpetual licence of BackupAssist, then of course your backups will still run.
You can continue to use that version of BackupAssist forever. However, there will come a date when we will no longer be able to support that version of the software.
This is quite similar to how Windows works – for example, you can continue using Windows XP forever, but Microsoft only supported it for a finite time. 
The advantage of BackupCare is that you are always entitled to upgrade to the latest version, which then also means you can obtain technical support, as well as getting the latest security enhancements and feature enhancements.