Who else wants a 5-star Hyper-V backup and recovery solution?
Slash downtime to near zero with Rapid VM Recovery, easily restore and move VMs, and achieve granular file restore with a few clicks.
Now you can have a complete Hyper-V backup software solution. Loaded with features to help make restores and recoveries fast and simple, it pays for itself with reduced downtime. Best of all, our pay per host licensing delivers substantial cost savings.
BackupAssist Classic already provides, out of the box: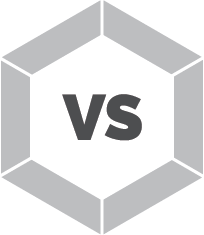 Instant guest VM recovery:
Exchange granular restore integration:
Effortlessly handle these common data loss / data recovery scenarios:
Slash downtime with Rapid VM Recovery.
With other Hyper-V Backup software solutions, a recovery can take hours, requiring you to re-image your machine from backup.

Our Rapid VM Recovery bypasses this. It allows you to boot your VMs directly from backup, slashing downtime to nearly zero.
Restore files within VMs easily.
When you back up your Virtual Machines, you'll just see large .vhdx files when you browse your backup. How do you get to the files within each VM's virtual disk?

Our enhanced restore console lets you search for and browse files of your guests, directly from the host backup. And the original backup remains untouched
Document VM setup easily.
Experienced administrators know that documenting each VM's Hyper-V setup is critical if you want to recover or migrate your VM.

Our Hyper-V Config Reporter automatically generates the documentation you need to recreate a VM perfectly.
Zero effort required.
Save money: licensed per host
You probably moved to Hyper-V to achieve cost savings. But the costs start adding back if you use a backup product that licenses per-socket or per-VM!


BackupAssist Hyper-V Advanced Add-on is licensed per host. Back up and recover unlimited VMs – no fine print.
The Hyper-V Advanced Add-on handles the heavy lifting.
During your emergency recovery…
The magic happens under the hood:
And when the crisis is over…
It's now time to get back to normal operations:
Using Rapid VM Recovery is a piece of cake.
Requires the Hyper-V Advanced Add-on, which is unlocked on the BackupAssist Recover tab
2
Click the backup job of the VM
Hyper-V guests backed up by System Protection jobs can be rapidly recovered, and these jobs are listed for selection

3
Set a location to save VM data changes to
While the Rapid VM is running, all data changes are saved and used when a Full VM Recovery of the VM is performed
4
Click the appropriate backup
From the list of backups for the selected job, click the one you want to use and the Rapid VM Recovery will start in less than a minute
5
Click Perform Full Recovery
With business continuity achieved, you can run a Full VM Recovery of that VM at a convenient time. All data changes will be included
2. Granular restore for files
Our Hyper-V backup software performs additional operations on the host, to make future restores easy.
A little extra work at the time of your backup…
… so when you restore, it's easy!
Using Hyper-V Granular Restore is a easy and intuitive.
1
Click Files inside Hyper-V Guests
Requires the Hyper-V Advanced Add-on, which is unlocked in the BackupAssist restore tab
2
Click the backup job of the VM
The backup job for each Hyper-V guest is listed. These can be System Protection, File Protection or File Archiving jobs.
3
Click the appropriate backup
All backups created by the job are listed. Select a backup and it will be opened in the restore console.
4
Set your restore options
The BackupAssist Restore Console allows you to select files and set the restore destination and overwrite options
5
Select the files to restore
Use the Restore Console to browse through all the files in the VM, and select the files and folders that you want to restore
Select Restore and the files will be restored to the chosen destination while the progress is displayed
The dreaded task of documentation just got a whole lot easier.
Whenever you make configuration changes, we recommend rerunning the reports.
Using Hyper-V Config Reporter is simple and fast.
1
Run the Hyper-V Config Reporter
The Hyper-V Config Reporter is run from the start menu, and the report can be saved or printed
The Hyper-V Configuration Report has a section for each VM, which is bookmarked at the top of the report.
Each section shows a VM's Hardware, including BIOS settings and controllers, and VM Management information.
4
View the Security Information
If you selected 'Include Host Security Report' there will be a section listing the Hyper-V Service's role definiations
Frequently Asked Questions