Happy World Backup Day, fellow IT Pros! It's like the Birthday party of data protection. The Thanksgiving of recoverability. The Hanukkah of… OK, OK, we'll stop. The point is, World Backup Day is a great opportunity to take stock of what you're doing to make sure your business continuity is in tip-top shape. This year, we suggest focusing on that old staple of backup best practice – the 3-2-1 rule of backup!
But before we dive into the 3-2-1 rule, let's quickly hit F5 on what World Backup Day is and why you should care about it.
Well, this video actually sums things up pretty well:
But forget about consumers. Losing photos and the latest season of Game of Thrones definitely hurts, but it pales in comparison to losing the critical data your business depends upon. When it comes to server backups, the stats look better than with home users – but there's still a depressing amount of businesses that just don't do it. Or, don't do it properly.
World Backup Day is all about raising awareness of the importance of backups. It's a time to stop and think about what you're doing to protect your data, and how you can do it better.
That's why this year, we're going to take a look at the tried and true 3-2-1 rule of backup.
What exactly is the 3-2-1 rule of backup?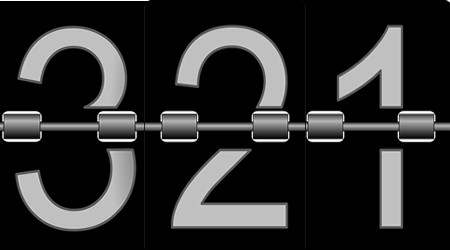 It's simple. At least 3 copies of any and all critical data, saved to at least 2 different media destinations, with at least 1 of those destinations being offsite. Offsite, you ask? That means at least one of your backups is stored in a different location to the data it's backing up.
So why is it necessary? One word. Redundancy.
We all understand that data can be lost. Disasters like fires and floods happen. Servers and other types of hardware can crash. Malicious deletion, encryption or theft are always possibilities. That's why you make backups. But it doesn't take too great a leap in logic to realize that many of those same vulnerabilities that can affect your source data, can just as easily affect your backups.
If you're storing the removable drives containing your backups next to the server they're backing up, what happens if that building burns down?
Achieving adequate redundancy with the 3-2-1 rule of backup is how you safeguard against that happening.
How can I implement it into my backup strategy?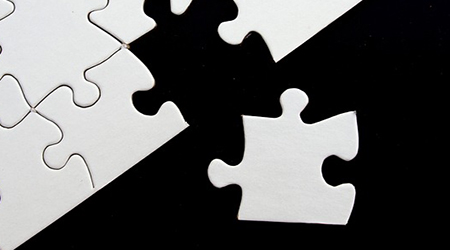 Well, there are actually a bunch of different options. We'll quickly run through a few of the more common ones, but at the end of the day the method that will best suit your business is going to depend on a lot of factors unique to your situation. When deciding how your business is going to implement a 3-2-1 rule into its backup strategy, take into consideration things like: your budget, the amount of data you need to protect, the physical location of your office/offices, and a whole lot of factors.
That disclaimer aside, here are a couple of examples you could consider. This list is far from extensive, and some of these options can be mixed and matched according to your needs.
An example – Drive Rotation and Sneakernet
3 different copies of your data: This could be achieved by implementing a daily, weekly and monthly rotation of 3 or more drives. More info on drive rotation.
2 different media destinations: This could be achieved by using different storage media within that rotation – e.g. daily and weekly backups to hard disk, monthly archival backups to tape.
1 (at least) offsite: This could be achieved by sneakernetting 1 or more of the devices in your rotation (the weekly and the monthly, for example) to a secure offsite location – e.g. a fire-proof safe at a second office.
Another example – HDD, NAS and Cloud
3 different copies of your data: This could be achieved by performing System Protection backups to a local HDD daily, and to a network connected NAS twice per week. Then using something like the BackupAssist Rsync Add-on to also send critical file and folders to a cloud storage provider like Amazon s3.
2 different media destinations: In this example, your media destinations would be a USB HDD, a NAS device and a cloud storage provider.
1 (at least) offsite: In this example, your critical files and folders would be sent offsite to the cloud storage provider. You could then also have one of the USB HDDs taken offsite by a backup courier to ensure you also have bare-metal recoverable system images offsite.
Yeah, yeah. I'm all over the 3-2-1 rule… What else can I do for World Backup Day?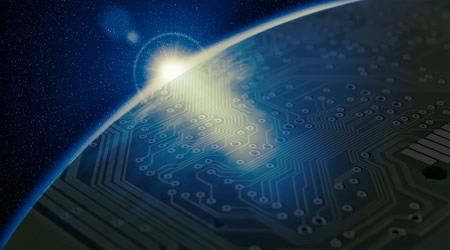 If you've already got the 3-2-1 rule of backup firmly implemented into your backup and disaster recovery strategy, give yourself a firm pat on the back! You're already winning at World Backup Day. But don't get idle now! For you, World Backup Day should be an opportunity to test, test and test again.
No matter how well thought out your backup strategy may be, you need to perform regular tests to ensure it's all going to go to plan in the event of an actual disaster recovery scenario. Test your backups – see how well they restore and recover. Outline your RTOs and RPOs and make sure that your strategy is upholding them. If it isn't, tweak that strategy so that it does!
The last thing you want is to leave your first test of a backup strategy to a real life disaster scenario.
Happy World Backup Day!
What are you doing for World Backup Day?
Leave a comment below, tweet @BackupAssist or post to Facebook.
Share this article for World Backup Day good vibes!