So you're looking to back up your small business's Exchange Server? Well, what you may not be aware is that there are two different levels of Exchange Server protection that most backup solutions offer – database level, and granular restore. With a database-level backup, you'll be able to recover entire Exchange databases – which is great in the event of losing the whole server in a disaster, natural or otherwise. But what if you need to restore a single email?
In this article, we take a look at 3 scenarios where it will pay dividends to have granular restore capabilities in your Exchange backup solution.
Scenario 1 – Accidental Loss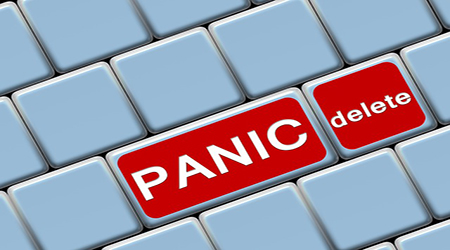 When it comes to business IT, accidental email losses are an unavoidable part of life. No matter what you do, no matter how much you train and educate your staff – they're going to happen. When a staff member does lose an important email, having a database-level Exchange backups will keep you covered. But what this form of protection will cost you is recovery time. Recovering entire databases is not a quick task. And then there's the additional time you'll need to spend trawling through that database, once recovered, to find the email in question.
This is where a granular restore function for Exchange is going to make your life a whole lot easier. Rather than needing to restore an entire database to find a single mailbox item, a granular restore function will allow you to simply select the desired item from within the backup itself, and then restore just that item.
So the next time Jim from accounting accidentally loses that vital email, or Sally from Sales loses the contact info for a major deal that could be lost, you won't need to recover entire databases just to get that data back.
Scenario 2 – Data loss on a Deadline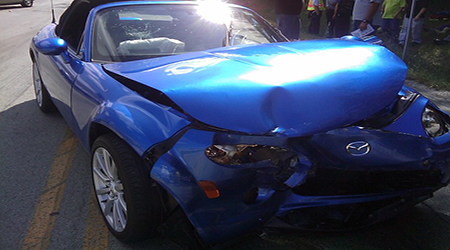 Much like accidental deletions, hardware related data losses are an equally unpleasant and ubiquitous aspect of business IT. Normally, when a hard-drive fails in your Exchange Server and you lose important items, a database-level restoration will do the job just fine. In fact, in the case of data loss, one way or the other, you're going to need to restore the entire databases anyway. But what if that crash just happens to coincide with the deadline on a make-or-break deal your Sales team needs to close?
As we already covered, restoring entire databases is never a quick task – so how do you get back the mailbox items vital to closing that deal? Well, provided at least one of your databases remains intact, then once again a granular restore function is what's going to save your bacon in this situation.
Using a granular restore feature like BackupAssist's Granular Restore Add-on, you'll be able to select just the mailbox items necessary to close that deal. Quickly restore the necessary items to your unharmed database so the Sales team make their deadline, then while the deal closes you'll have a significantly stress-reduced experience restoring the rest of the lost databases to new hardware in a timely fashion.
Scenario 3 – Intentional Shenanigans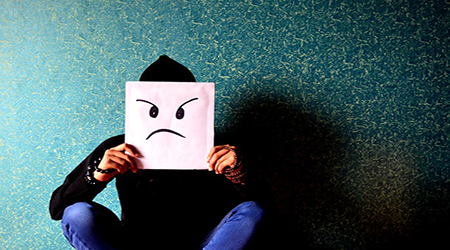 The one aspect of business IT that nobody likes to think about is intentional deletion or corruption of important data. Unfortunately, it does happen. Employees will intentionally delete or tamper with important mailbox items for any number of reasons – maybe they've just been terminated and want to cause as much damage as they can before leaving the premises. Maybe they're attempting to cover the tracks of a mistake that could get them terminated. Maybe they're just bored… Although we certainly hope you haven't employed anyone like that!
Whatever the reason, having a granular restore function in your back pocket is going to make it a lot faster and easier to negate any damage these morally-questionable employees may attempt.
Of course, you may also need to look into the access levels and permissions given to employees in this instance… but that's for a different article.
Has your bacon been saved by Exchange Granular Restore?
Leave your story in the comments, tweet @BackupAssist or post it to Facebook.
Share this article, for better protected mailboxes.