If you work in IT and you have someone special in your life, there inevitably two things that are most important to you: the IT hardware you work on all day and the person you come home to each night. What you may or may not realize, is that your two loves probably share a slightly disturbing number of traits.
Here are 8 uncanny similarities between IT hardware and your significant other!

Click the image to enlarge.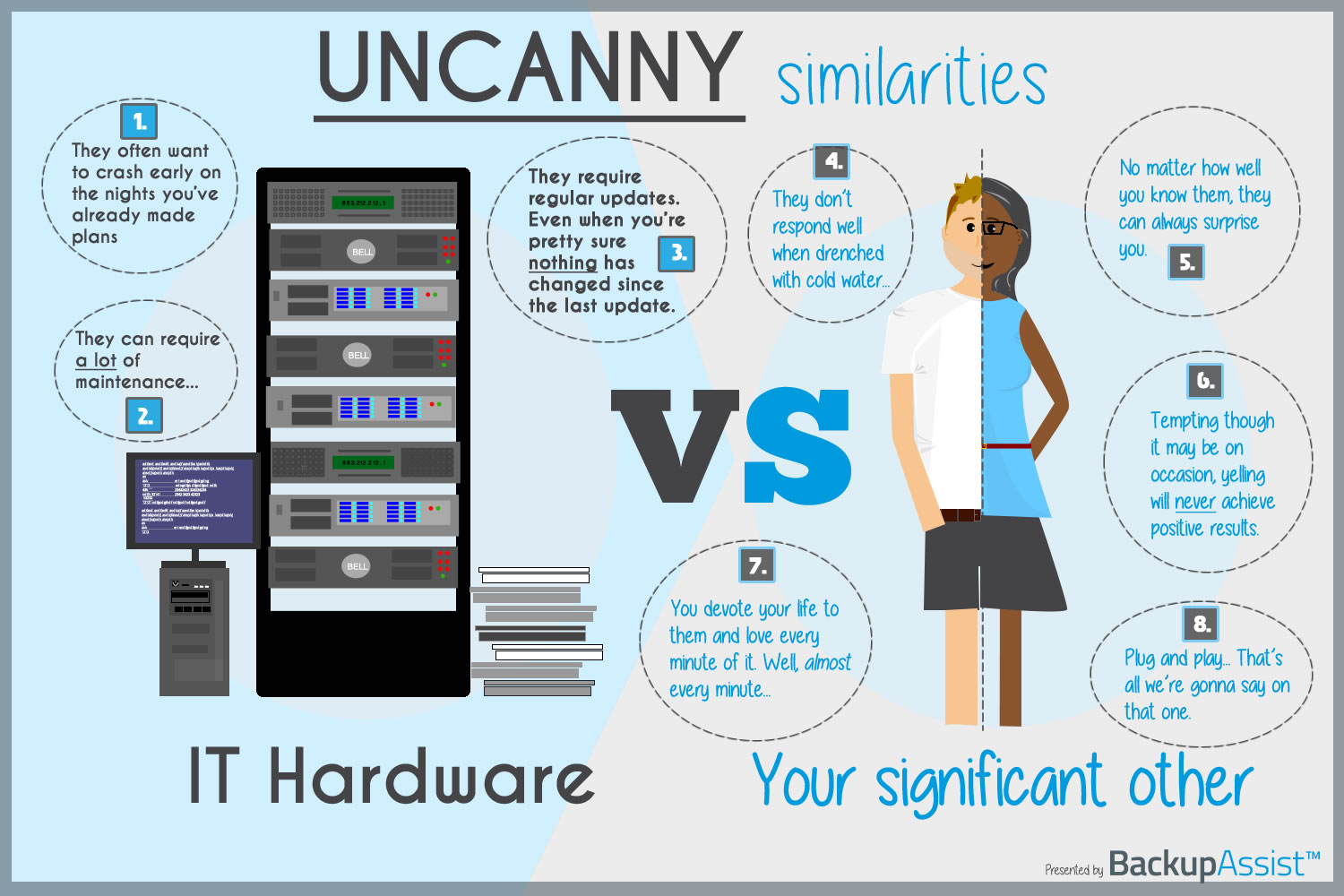 What other weird similarities have you noticed?
Leave your comment below, tweet @BackupAssist or post to Facebook.
Share this image wherever you like! It's all yours (just don't show your loved one!).