Everyone loves getting a pat on the back, and here at BackupAssist we're no exception. That's why we hope you won't take it as bragging when we proudly announce that the respected reviews website Top Ten Reviews has named us Best Windows Server Backup Software for the second year in a row!
It just goes to show, when it comes to backing up your Windows Servers, there's just no going past BackupAssist both for value and performance.
Here's a rundown of why Top Ten Reviews gave our software the number 1 spot.
Why we're #1 according to Top Ten Reviews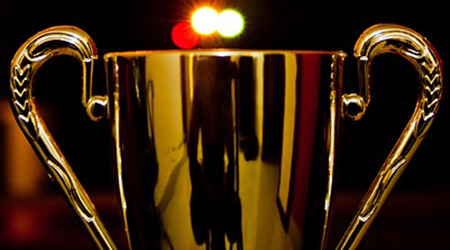 Top Ten Reviews has five categories that it uses to rank software in its yearly "best windows server backup software" list. That means BackupAssist performed best in all 5 categories to take the top-spot overall! Here's how we scored.
Management Tools 10/10
Top Ten Reviews loved the remote management capabilities we provide our users. They particularly noted the ease with which MultiSite Manager "provides a central interface where you can view reports and run functions from both local and remote locations." And what's not to love? The ability to manage backups, restores, alerts, reporting and licensing via any device via a WAN or LAN connection is a pretty awesome tool to have in your arsenal!
Backup Features 10/10
In this category, Top Ten Reviews particularly noted the breadth of options you have for performing backups with BackupAssist. They loved that despite our low cost, our software offers "quick access to five unique backup functions: System Protection [image backups], File Protection [file-level backups], File Archiving [compressed archival backups], Exchange Mailbox Protection [Granular-restore capable Exchange backups] and SQL Server Protection [transactional logging for near-continuous SQL database backups]."
What they didn't mention, is that BackupAssist also offers host-level backups for Hyper-V with both guest and Granular restore capabilities. Or that all of our backup options are also available with BitLocker encryption. Is it possible to get 11/10? Because we're pretty sure we just did.
Recovery Options 10/10
In this category, we scored particularly highly for the flexibility of our Restore and Recovery options, providing "two different ways to make your data whole again." If you need a quick restore of a deleted file or a corrupted database, the restore console is your friend – with easy search capabilities and fast restoration. If your entire infrastructure is gone, you need Recovery, which is where RecoverAssist takes over with, fast, user-friendly bare-metal disaster recovery capabilities to same or dissimilar hardware.
Supported Backup Media 10/10
We'll just let Top Ten Reviews do the talking on this one: "BackupAssist can back up to and restore from any local or network-connected storage device, which is great if your work never leaves the office… but if your network utilizes roaming profiles for your mobile users…The [BackupAssist] Rsync add-on is made for this."
Enough said.
Help and Support 10/10
Here's where we really come out on top. Because not only is BackupAssist one of the most cost-effective solutions out there, we also strive to provide the highest possible level of technical support for all of our users. And we don't charge a single cent for it! It's truly an understatement that "BackupAssist has great support features."
We have two different support offices (US and Australia), as well as a dedicated community support forum, and a wealth of documentation in our KnowledgeBase. If you need any help, we're on it!
They're not the only ones who say we're the best windows server backup software!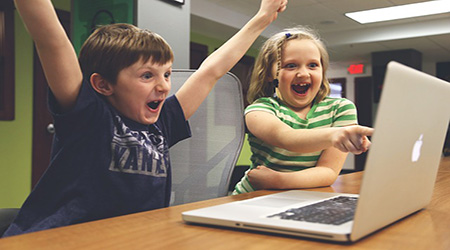 But don't worry, it's not just large reviews websites who are keen on what BackupAssist can do. What's even more important is what our everyday users think of our software. If you're looking for more evidence that BackupAssist really is the best Windows Server Backup Software available on the market, you need look no further than the awesome things our users say about us.
You'll find great user reviews of us pretty much any place you care to look, but a fantastic place to start is our Spiceworks Product Page. Definitely worth seeing what real-world IT professional who've used BackupAssist have to say about us.
We also have a bunch of great reviews that we've received from happy customers displayed on our Testimonials page, if you'd like to take a look.
Do you have nice things to say about us? We're all ears!
Leave your comment below, tweet @BackupAssist or post to Facebook.
Share this article, and spread the word about the best Windows Server Backup Software 2015!