This article relates to the issue where BackupAssist 365 backups of M365 mailboxes result in "Mailbox does not exist" errors after previously working successfully.
Important: To fix the issue completely, you must update the software AND perform some configuration changes to the backup user. See details further below.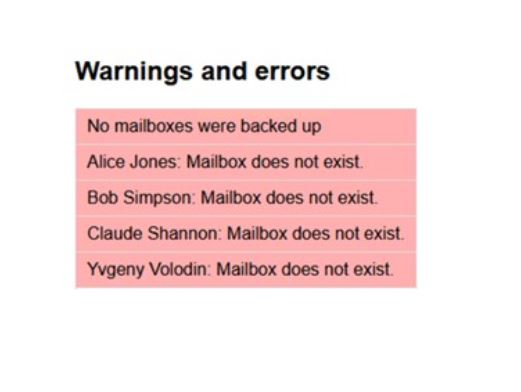 After further analysis of the issue, we have now found the root cause and have implemented a solution that is more future proof.
Microsoft has changed security policies which means that it now requires additional "impersonation rights" in order to fully access the mailbox. If these impersonation rights are not granted, it results in Microsoft giving a "Mailbox does not exist" error message.
Updated Solution:
Upgrade to BackupAssist 365 v1.19.1 or later, and
Grant impersonation rights to the backup user. Please follow the "Additional steps for Exchange Mailbox backups" as outlined below (this process should not take more than 5 minutes):
Additional steps for Exchange Mailbox backups
These steps can be followed for both new users of BackupAssist 365, and existing users.
Go to the Exchange Admin center – https://admin.exchange.microsoft.com
Navigate to Roles > Admin roles, and click Add role group.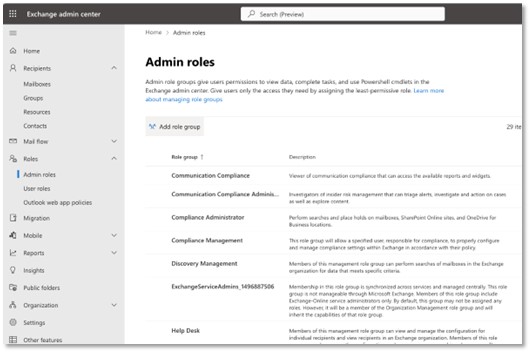 Give the group a name. We recommend "BA365 Impersonation" but the name won't make any difference to functionality.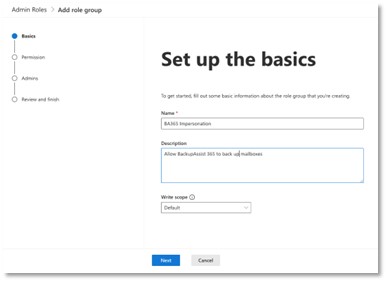 In the next step, select the ApplicationImpersonation permission, as shown below.

In the next step, add the same backup user login that you just created.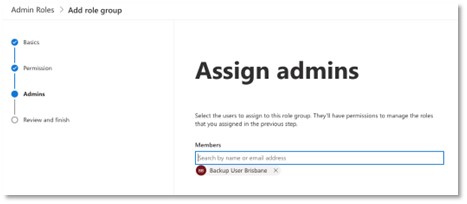 Proceed to the end of the wizard, and your role group will now be ready.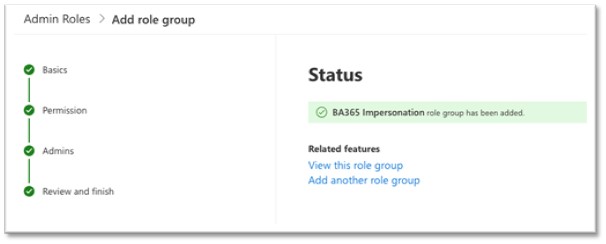 You can view the full online help documentation for Setting up a Backup User here: https://www.backupassist.com/365/documentation/references/setup-backup-user.htm