Happy New Year, IT Pros! It's 2015 and we're now just as far away from the year 2000 as we are from the year 2030 – crazy.
Here's what to get excited about over the coming year. It's going to be a good one!

Events, conferences and IT days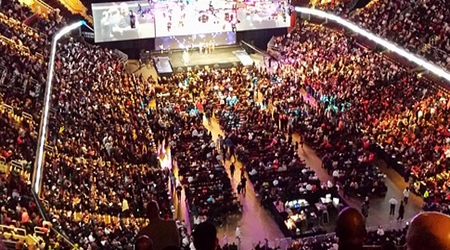 For most IT Pros, one of the most exciting aspects of a new year is the vast lineup of tech-head oriented events, conferences and days of celebration. They're a chance to learn something new, collaborate with peers, keep on top of the latest trends and (just quietly) perhaps to let loose a little with a sneaky beverage or two!
If this were 1983, we'd be telling you to put pencil to organizer right now. Instead, get that smartphone out of your pocket and save these dates.
CES (January 6th – 9th)
The Consumer Electronics Show (CES) is arguably the world's most buzzed event in terms of showcasing the sparkly new gadgetry and electronic play-things we can expect over the coming year. It's on right now in Las Vegas, and although its consumer-oriented nature means it's not really a conference that will appeal to the more business-oriented IT Pro, it's a must-check-out for any tech-head who likes to stay up to date with the latest gadgets. If you're into consumer tech in 2015, you'll want to keep on top of the happenings at CES.
World Backup Day (March 31st)
Ah, a day that is oh-so near and dear to our hearts here at BackupAssist! World Backup Day is a day dedicated to raising awareness of the importance of data backups – but, who doesn't already know backups are important, you ask? Oh, dear reader, if only you knew…
World Backup Day is a great opportunity for IT admins to test the recovery-readiness of their systems and data. Do it!
Interop (April 27th – May 1st)
Interop is where things start to get serious when it comes to the latest trends and innovations in business-level IT. It's where the major players of the tech world come together to showcase future products and concepts, as well as offering a range of workshops,product sessions and general peer-to-peer networking. Interop is a global event, taking place in 5 different locations worldwide – but as with most big tech conferences, it all begins in Las Vegas.
If you're interested in business tech in 2015, Interop is what you're looking for.
Microsoft Ignite (May 4th – 8th)
Like it or not, Microsoft is still one of the Big Dogs in the world of IT, and Ignite is their kennel. This 4 day tech conference has similar aims to Interop in terms of largely business-focused learning, collaboration and innovation, but obviously with a greater emphasis placed on the latest and greatest from the world of Microsoft. There will be other industry leaders in attendance as well, however, and it's a great place to learn and network with other IT Pros.
SysAdmin Appreciation Day (July 25th)
This is a fun little day that every IT Pro should be getting behind – give your SysAdmin a pat on the back (or, if that's you, demand one from everyone around you!). SysAdmins are among the hardest working, and often most under-appreciated people in the 21st century business environment, so SysAdmin Appreciation Day is a great opportunity to make sure they get the full recognition they deserve.
Whether or not you're a SysAdmin, this is a date that must be remembered!
Spiceworld (September 23rd – 25th)
While still not a major player in the world of tech conferences, Spiceworld (put on by Spiceworks) is growing every year and 2015 is shaping up to be their biggest yet. What's great about Spiceworld as opposed to some of the larger conferences, is that the emphasis is placed entirely on the IT Pro – not the vendors. Vendors are there to wow the IT Pros, and not the other way around – which makes it something of a breath of fresh air in the industry. Definitely worth checking out.
Releases and launches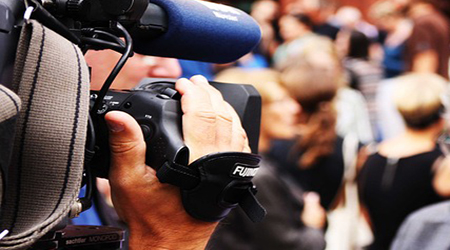 Just as exciting as the events, are the new goodies of tech in 2015. Here's what we're all waiting for this year.
Windows 10
At this point, not much is known about Windows 10 other than it's coming out this year. It includes the much longed-for return of the start bar, and is expected to be quite different from previous Windows OS's. However this overall lack of information doesn't stop it from being pretty darned high on the list of tech in 2015 that a lot of IT Pros are longing for – perhaps due to emotions still running high over some of the decisions made with Windows 8…
More importantly for many IT Pros, the new Windows 10 release will also herald the release of the new Windows Server version. As with Windows 10, still relatively little is known about Windows Server 10 at this point, other than it includes some great advancements to Powershell functionality, storage and anti-virus capabilities, and Hyper-V and virtualization (including virtual networking) in general.
It's expected that Microsoft will release some more information regarding the launch of Windows 10 and Windows Server 10 towards the end of January, so keep an ear to the ground.
A bunch of different 'wearables'
Wearables, wearables, wearables. That seems to be the buzz in the world of consumer tech for 2015. Smartwatches from Apple, Samsung, Google and whomever else you'd care to name. The infamous Google Glass. Oculus and their much-awaited, but yet to be consumer-approved, virtual reality headset. It seems consumer tech in 2015 is going to be strapped to your body, so get ready for that.
EOLs and discontinuations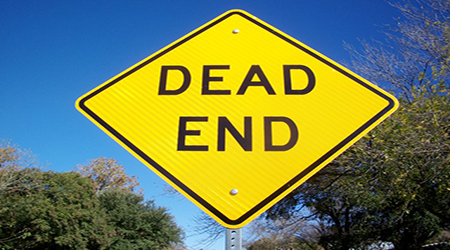 Okay, that about wraps up the exciting aspects of 2015 – now for the practical. There are a number of End of Life events occurring for different software this year, and all IT Pros need to be aware of them. Here are the dates to keep in mind.
End of Mainstream Support for Windows 7 and Windows Server 2008
With new versions in the pipeline for this year, it should hardly come as a surprise that Microsoft is doing away with Mainstream Support for these much-loved and still largely used older versions. They don't want to end up with another XP situation on their hands, after all. However, ending Mainstream Support is not the same as an End of Life – it simply means that Microsoft will no longer add new features or improvements to these versions. They will, however, continue to offer security updates and fixes as required.
Mainstream Support for Windows 7 and Windows Server 2008 will end on January 13th and January 15th, respectively.
Windows Server 2003 End of Life
This is the end, my friend, the end. Or at least it is for Windows Server 2003. However, as the software is coming up on 12 years of age, there are many who would say it's well and truly time. For those still using Windows Server 2003, it is strongly recommended by Microsoft that you upgrade to a newer version before the End of Life comes into effect on July 14th, because there will be no further updates or fixes (even for security vulnerabilities) released after this date. That means that Windows Server 2003 user who do not upgrade could potentially be made vulnerable to compromise by malicious third-parties.
BackupAssist v6 End of Life
Yep, she was a faithful workhorse, but it's time for us to close the stable door on BackupAssist v6 as well. The EOL for BackupAssist v6 will come into effect on the 31st of March, 2015. We recommend our customers upgrade to a newer version before this, because we will no longer offer updates, fixes or any form of technical support for our v6 software after this date.
Fortunately, it's easy to upgrade to a newer version – all you need to do is renew your Upgrade Protection. Here's where you can check your Upgrade Protection status and then upgrade your BackupAssist version today.
What are you looking forward to this year?
Leave your thoughts in the comments, tweet @BackupAssist or post to Facebook.
Share this article and have an awesome year!