Windows Server 2003 has been a faithful workhorse. But unfortunately, like it or not she just can't pull the cart any longer. That's why as of July 14th 2015, Microsoft will be pulling the plug and enforcing a complete End of Life (EOL) for the software. What does that mean for your business? Well, if you're still using Server 03 and intend to continue doing so after July, it's not good news.
If you're still using Windows Server 2003, let's dive in and take a look at why you need to upgrade past it. Sooner rather than later.
The significance of the Server 03 EOL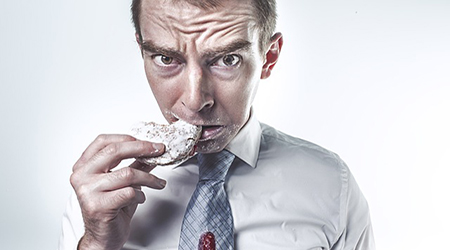 If you're still using Windows Server 2003 for production servers, and you have no intention of migrating to a newer version of Windows, the EOL for this software is going to affect you in a number of different ways. While it can be tempting for many businesses (particularly smaller ones) to stick with what they know is working, instead of drawing from a limited budget to upgrade to something new and unfamiliar, the effects of the EOL for Windows Server 2003 make this a poor decision for many reasons.
Here are the main consequences of the Server 03 EOL:
No more fixes, patches or security updates
After the 14th of July, 2015, Microsoft will no longer be developing the Windows Server 2003 operating system whatsoever. That means no patches and no bug fixes, which will have hugely negative consequences on the software's performance as time goes on.
Even more importantly, there won't be any more security updates. This means that your business could become vulnerable to malicious attackers and exploitative malware programs. It's just not a risk worth taking.
A complete lack of support
After the Server 03 EOL, the operating system will be no longer supported by Microsoft. That means that all Microsoft applications will no longer support 2003 either, and you'll have no technical support services to call upon should anything go wrong.
Not only that, most third-party hardware and software vendors are also very likely to stop supporting Windows Server 2003 after the EOL. That means many if not most of the software applications you depend upon will no longer be able to be upgraded, and you won't be able to add new hardware to any of your systems still running 03. This places serious limitations on the scalability of your business into the future.
Serious compliance issues
Due to the above two factors, perhaps the most serious aspect of the Windows Server 2003 EOL for many businesses will be the lack of compliance with industry standards including HIPAA and PCI. This places your business at risk of serious penalties for non-compliance. It's not something to be taken lightly.
Making migration easier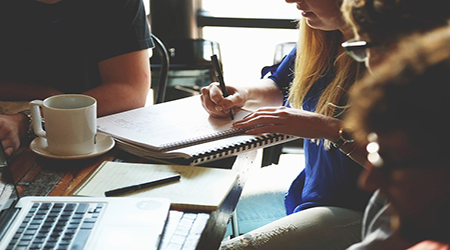 While migrating your operating systems away from Windows Server 2003 can seem like a daunting task, you're very far from alone in doing so. There are a veritable wealth of resources available to make the transition to a newer system as easy as possible.
Microsoft itself has built an entire website dedicated to this purpose, which includes some very helpful tools and information including:
Then there's the Server 2003 Migration group set up by Spiceworks, which will allow you to read through the best advice and experiences of literally thousands of IT professionals who are undertaking or have already completed this migration. You'll also be able to bounce troubleshooting ideas off your peers in real time as you go through the process.
Plus some other helpful resources we have come across to assist Windows Server 03 migration include:
While migration won't be an easy task, with all of this help at hand it won't be the nightmare you may be imagining. And the payoffs will make it absolutely invaluable to your business.
Perks of saying goodbye to Windows Server 2003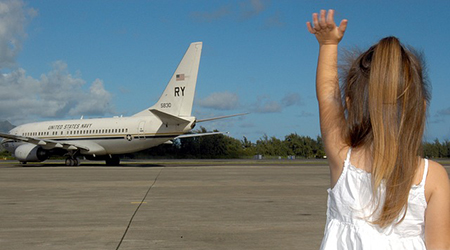 At the end of the day, Windows Server 03 is approaching 12 years old. Anybody can recognize that in terms of technology, this is very old. Are you still using the same mobile phone you were in 2003? Or the same laptop? Software may seem to have a longer shelf-life than hardware, but in reality it actually advances just as quickly. The technological improvements that have gone into Windows' operating systems over the past 12 years are staggering.
Virtualization is just about as perfect an example of this as it's possible to find. By virtualizing your physical servers with Hyper-V (available in Server 2008 onward), you'll be able to benefit from a huge range of advantages not possible with traditional, physical servers. We've spoken about the advantages of virtualizing before.
Not only that, new operating systems mean being able to leverage new technologies in your hardware and other software applications too. Not the least of which, is your backup solution. The latest version of BackupAssist (v8), for example, is not compatible with Windows Server 2003 – that means by migrating to a newer OS, you'll be able to better protect your data. Check out all the great new features that BackupAssist v8 offers.
Don't forget, that's not the only EOL this year!

If you're a BackupAssist user still on Windows Server 2003, we think there's probably a pretty good chance you're still using BackupAssist v6 as well. We've just gone over why it's so important to make sure your server's operating system remains protected – well, the same thing most definitely applies to your backup solution too.
We first announced towards the end of last year that BackupAssist v6's EOL would take place on the 31st of March 2015. That's less than two weeks away from the publication of this article!
If you're still using BackupAssist v6, it's really important that you upgrade to the newest version ASAP. If you don't you won't receive any support from us for your v6 licenses. More importantly, you'll be putting the systems and data that your business depends upon in the hands of obsolete and undeveloped software. Please. Don't do that.
Luckily, upgrading to the latest version of BackupAssist is a whole lot easier than migrating to a new operating system. All you need to do is renew your Upgrade Protection, and then download the latest version. It's a real no-brainer.
Update – The EOL for v6 has now come into effect. Still using v6? Don't worry, you can still renew your Upgrade Protection and update now to gain access to the newest features and support when you need it. Just click the text links in the paragraph above to get started.
Do you intend to continue with Server 03 after the EOL date? WHY??
Tell us in the comments, tweet @BackupAssist or post to Facebook.
Share this article, because obsolete software needs to be addressed.