Were you excited when we first launched BackupAssist v9? With features like Rapid VM Recovery, Bootable Backups, and the Hyper-V Tab, who wouldn't be? Bet you thought that with all those awesome new features, it'd be a while before we released something that jam-packed again. Some fixes here and there, the occasional slight improvement right? Wrong. Dead wrong. BackupAssist v9.1 is here now, and we just keep on throwing advanced features your way. Let's see what's new.
If you'd like a technical overview before we get too carried away here, check out the release notes. Oh, and if you're using v9 then chances are your Upgrade Protection is valid. So why not go ahead and upgrade to BackupAssist v9.1 right now?
Remote Deployment in MultiSite Manager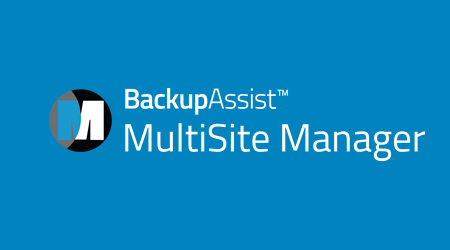 If you've used MultiSite Manager before, you know what an incredibly powerful tool it is already. It lets you manage and monitor all of your BackupAssist installations from a central web UI. That means you can schedule backups, perform restores, view reports, alerts and notifications, plus a whole bunch more. And you can do it for any accessible server, from anywhere that connects to your WAN or LAN, using almost any device. OK, you get the picture. It makes life a lot easier.
Here's where things get even better. With BackupAssist v9.1, we've included a Remote Deployment capability into MultiSite Manager.
Remote Deployment means that if there's any server on your network that doesn't already have BackupAssist installed, you can select that server and remotely install BackupAssist. You can even remotely install BackupAssist across the WAN to another site, as long at that other site has an installation of BackupAssist for you to connect to (the Site Controller).
Example time! Let's say you're sitting at your desk in Atlanta, and you get a call from the non-technical staff in your San Diego office. They've just purchased a shiny new server, but it hasn't occurred to them to back up any of the mission-critical data that's now funneling through it. They can't set up a backup solution themselves, and you wouldn't trust them to undertake such a vital role even if they could. Better book that plane ticket, right? Not anymore.
With Remote Deployment all you'll need to do is open MultiSite Manager, select the San Diego site (the BackupAssist server in San Diego that's the Site Controller ) and push a new installation of BackupAssist to the new San Diego server. You can configure all your preferred settings from the web UI, and set the backup schedule too. Easy.
It's also worth pointing out that another improvement to MultiSite Manager included in v9.1 is concurrent remote updates. In previous versions, you could only remotely update one machine to a newer version of BackupAssist at a time. Now you can select multiple machines and have them all update at the same time. It's all about making your job simpler.
If you're not already using MultiSite Manager, you can try it full-featured and free for 30 days.
Rapidly Recover Multiple VMs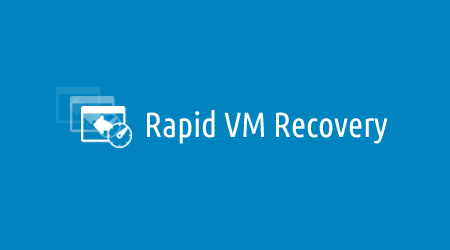 Rapid VM Recovery has changed the game when it comes to business continuity in a Hyper-V environment. It's a brand new feature that we only just released into v9, and we've already made it even better.
In BackupAssist v9.1, you can rapidly recover multiple Hyper-V guests consecutively. That means if you lose 3 guests at once (bad day, right?) you can spin them all back up one after another. Since each rapid recovery only takes a few seconds, this means you can have all those vital systems back FAST. Potentially in under a minute. And that gives you all the time in the world to plan your full recoveries for a time that won't hurt business operations, while your coworkers their work unaware there was ever a problem.
In fact, multiple Rapid VM Recoveries means that if you lose an entire host, you could potentially have it Rapidly Recovered in no time at all. All you'd need to do is configure a new host (or pick an existing one that's still operational) and spin up the lost guests as Rapid VMs. Again, downtime minimized as IT saves the day.
BackupAssist v9.1 imposes no restrictions whatsoever on how many guests can be Rapidly Recovered – it all comes down to what your hardware can handle. The more powerful your hardware, the more guests you'll be able to run stably in a Rapidly Recovered state. We'd recommend doing some testing of your own within your specific environment, so that when things go pear-shaped you'll know exactly how many of your guests you'll be able to Rapidly Recover and can plan accordingly.
Rapid VM Recovery is available as part of our Hyper-V Advanced add-on.
Comprehensive Windows 10 Support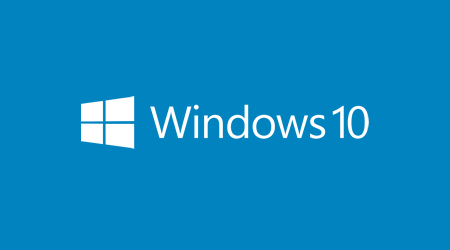 BackupAssist is a Microsoft Gold Partner for Application Development. In a nutshell, that means we know Windows.
That's why whenever a new Windows Operating System is released, you can make a very safe bet that it won't be long before BackupAssist supports it completely. For Windows 10, that time is now.
BackupAssist v9.1 offers complete support for Windows 10 64-bit environments. That's awesome news if you're using BackupAssist for endpoint protection, if you're looking to test our solution before deploying to your servers, or if you're just happy to see your chosen backup solution keep up to date with the latest technology.
We are wholly committed to staying current with all new Microsoft Operating Systems.
Like the sound of BackupAssist v9.1, as we said at the top: if you have valid Upgrade Protection then you can upgrade right now!
Not sure if your Upgrade Protection is valid? Check your license status here.
Know you've let your Upgrade Protection lapsed and want to do something about it? No problem, we know these things happen – renew your Upgrade Protection here. No harm, no foul.
Like the new features? We'd love to hear your thoughts!
Leave a comment below, tweet @BackupAssist or post to facebook.
Share this article, because new tech is always worth spreading!