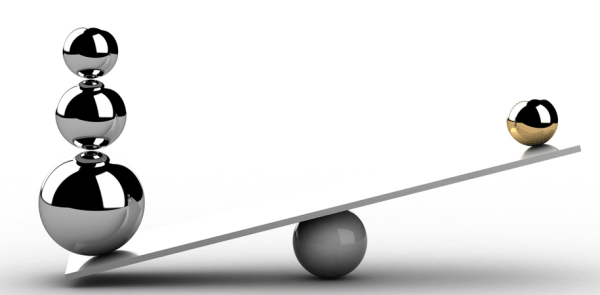 So, you're looking around at backup and recovery software for your Windows server. But you also know it comes with its own free backup software called Windows Server Backup.
Naturally, the million dollar (or rather, no dollar) question is "why pay for third-party backup software?" Specifically, why do people buy BackupAssist when they've already got server backup software on their OS?
For those tossing up between Windows Backup and BackupAssist, we answer the question why the latter isn't just the better option, it's really the only option for your business needs.
What is BackupAssist?
If you've stumbled across this article by chance, we'll quickly bring you up to speed on BackupAssist. BackupAssist is backup and disaster recovery software tailored specifically for Windows. It's currently the top ranked backup software for this sort of OS, and is used by Fortune 500 companies (Eg. Cessna), NASA, and a slew of different universities (Stanford, MIT, NYU, etc).
When comparing BackupAssist to Windows Server Backup, it's actually important to note that BackupAssist was created in 2002 to solve inherent limitations in Microsoft's inbuilt backup software. Since then, it's not only been designed to fix those flaws, but offer features well and beyond what Windows Backup typically offers.
Ten Big Feature Differences
1. Flexible Destination Options
If you're using Windows Server Backup, you're very limited in the destinations you can back up to. This is particularly true when you're making server backups to removable media.
Windows Backup offers no support for Tape backup. BackupAssist offers top-level tape support for modern Windows Software such as Windows Server 2016, Windows Server 2012 / R2.
Windows Backup only lets you store one-time backups (not scheduled backups) of your server on optical or removable media (E.g. RDX Drives). BackupAssist lets you schedule backups to these destinations.
Windows Backup offers no direct support for iSCSI. BackupAssist supports this.
If you are using a virtual hard disk to store backups, there are limits to what you can recover with Windows Backup.
Windows Server Backup does not support backup to offsite locations. BackupAssist does. With the release of Windows Server 2016, Microsoft does offer Azure Backup, but this is not a free included service. It also ties you to a single cloud provider (Microsoft).
2. Flexible Scheduling Options
Backup scheduling with Windows Server Backup is highly geared towards one specific scenario: backing up on a daily basis. You can back up more frequently, but not less frequently.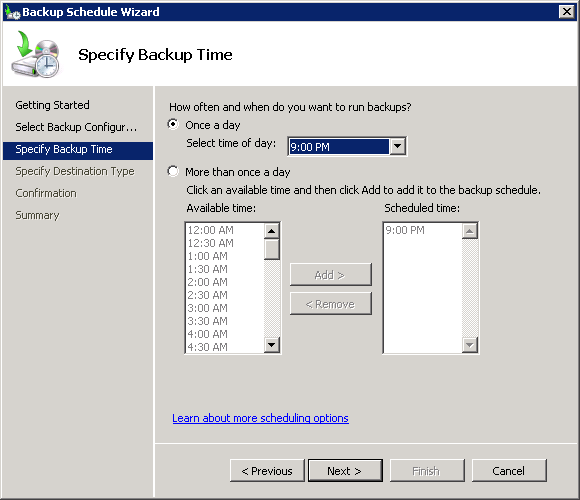 This hampers you in several scenarios, particularly ones involving different backup jobs, different days, and different devices / locations. You can force and twist the program to do this with some technical knowledge after jumping through several hoops, but even then, your options are still less flexible than a third-party product like BackupAssist.
Some of the scheduling things that Windows Server Backup doesn't do that BackupAssist does are:
Anything beyond a very basic backup scheme. E.g. Grandfather-father-son backup schedules.
Offer one page where you can just set up your backup scheme with no fuss.
Have different backup media set for different days. E.g. Backup to NAS daily, then backup offsite on Saturday.
And countless other configurations.
3. E-mail Reporting
This is a major difference and a major boon when backing up your windows servers. The last thing you want to do is rely on onscreen popups, the only way to receive alerts with Windows Server Backup.
Not only does BackupAssist allow you to receive e-mail alerts on the success or failure of your backup jobs, it also allows you to get scheduled in-depth reports. You can also customize these reports to the detail level you want.
On top of this, you can set up mailing lists so that a certain group of people receive one sort of report (E.g. low detail), while others receive another type of report. This way everyone gets the information they need on the status of your backups.
4. Better File and Folder Recovery, Apps, and System State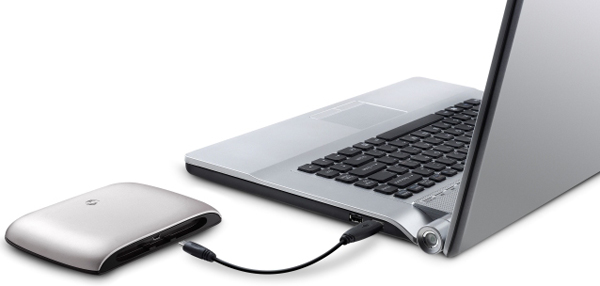 There are several scenarios in which Windows Backup does not let you recover applications or individual files from your backup media. Instead, it forces you to perform a full disk recovery—something that is time consuming and overkill when you just want some select data back.
When using optical or removable backup media, you can only perform a full disk recovery with Windows Backup. With BackupAssist, you can granularly restore what you want.
Windows Backup only lets you make full NAS backups, which means you also can only recover all the data in the backup. Again, this is not the case with BackupAssist.
5. Data Containers!
BackupAssist lets you backup to data containers. This is an awesome trick to make your backup more portable, and enable backup history retention to network and RDX destinations.
Normally, with Windows Server Backup, you cannot maintain a backup history for RDX drives and network locations. That means you cannot restore anything beyond your last backup.
It also compresses your data, meaning you can't perform granular restores.
You cannot copy backup images to other devices if they're not the most recent backup you made.
Data containers overcome all these limitations, making your backups far more flexible and user-friendly.
6. Engine is Friendlier and Avoids Large File Chokes
Windows Server Backup will handle a certain amount of files. However, once it goes over 1 million files, it has a tendency to choke, revealing the inherent limitations of the engine. This is a big problem for businesses who have a lot of files that need saving.
7. Exchange Granular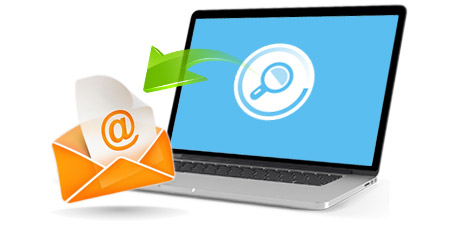 BackupAssist allows you to backup your Microsoft Exchange Server and then granularly restore individual mail items. E.g. Single e-mails, calendars, attachments, contacts, etc.
8. Continuous SQL Backups
BackupAssist includes advanced tools for SQL backup. One of these is the ability to perform continuous SQL backups, so you can reduce your data loss in a disaster situation to as low as five minutes, insulating your business from the worst.
9. Multisite Management

Remote Control: BackupAssist's MultiSite Manager tool makes managing your sites simple.
If you've got multiple sites that need to be backed up, BackupAssist offers a single-screen interface where you can manage all your site machine's backup requirements via WAN or LAN. You can also remotely restore data, schedule backups from afar, receive site-wide reports, and set individual admin-level access.
None of these features are included in Windows Server Backup.
10. Greater VM Backups and Integration
BackupAssist is designed to offer high-level support for Microsoft Hyper-V. In particular, it offers the following features:
Granular Hyper-V file restore: With Windows Server Backup, you can either restore a whole VM or nothing at all. But with BackupAssist, you can restore individual files and folders, or anything else within a guest machine.
Rapid Recovery: BackupAssist lets you spin up a lost or damaged VM off your backup media, restoring it in seconds. This way, you can keep your business running with zero downtime while you perform a full recovery in the background. Again, this is not something offered by Windows's built-in backup tool.
An incredibly easy interface to perform backup and restore jobs in Hyper-V.
Just Some of The Differences
There are actually many more differences between Windows Server Backup and BackupAssist, but these are the big ten that stand out—it would take a much larger article to explain them all! But the easiest way to find out the differences is to try them both out and compare them for yourself.
BackupAssist offers a free fully featured 30-day trial, so it's easy to check out how much simpler it is to perform backups with dedicated backup and recovery software. You can also read more about its many features here.